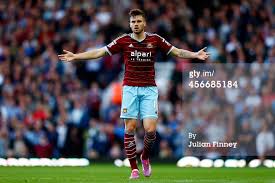 Carl Jenkinson is the major beneficiary of Tottenham defender Eric Dier's decision to withdraw from the England under 21s.
Dier asked Young Lions manager Gareth Southgate if he could be excluded from the friendlies against Portugal and France as he wants to concentrate on playing in the centre of defence.
Southgate told the Sun that with Dier not involved in the game Jenkinson, will fill the gap at right-back but he would not have let the Spurs defender withdraw had either of the matches been a qualifier.
He added: "He has my blessing. I am completely comfortable with this. If we'd had a qualifier, we would have said, 'Look, we need you for this' but we have Carl Jenkinson who can play there."