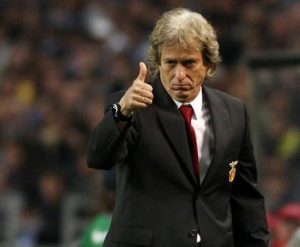 Sporting CP Manager Jorge Jesus claims he is the dark about William Carvalho's proposed move to West Ham.  Speaking a pre-match press conference this afternoon he was asked whether Carvalho would leave Sporting Lisbon to join West Ham.
He replied: "I do not know how to respond, because either you journalists know more than I do or I do not have a response to give you. William still worked normally today, but he is not in the game because he can not be."
"William is a coveted player, who has a market value and I do not want to say this about the team we are talking about, but I was still watching William Carvalho today and  if he goes there, he will have difficulties to impose himself."
Carvalho has made over 150 appearances for Sporting after playing his first match for the club in 2011, scoring 10 goals.