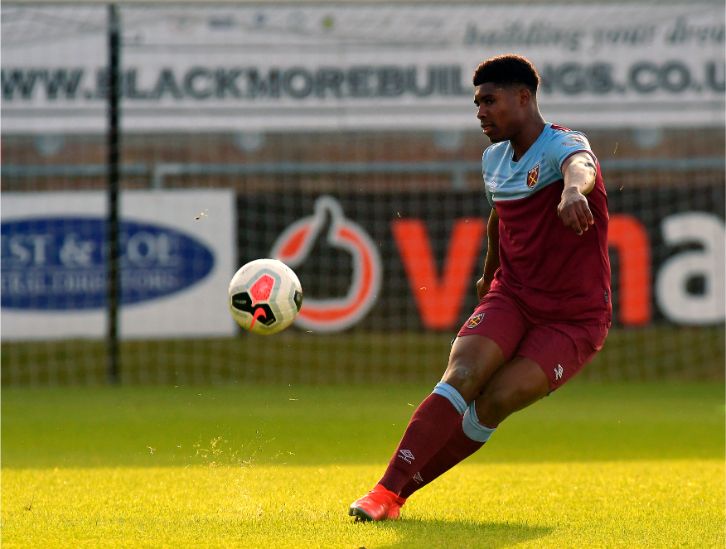 Ben Johnson believes that the Hammers mental strength will serve them well when they face Spurs at home on Sunday.
Despite a bad defeat to Man Utd during the FA Cup the Hammers had the best comeback they could ask for after giving Sheffield United a 3-0 thrashing at home.
Johnson is very confident in his sides ability keep a good strong mindset, whether or not they hit a bump in the road, which luckily hasn't happened  much  this season, which has come from a lot of hard work and tons of effort at the training ground.
Johnson's emergence from the academy has been another enjoyable aspect of the season and is now showing himself to be the player we all expected and a reason why Jeremy Ngakia left.
With him and Declan Rice in the squad credit to all those past and present who have nurtured our youngsters as they have closed in on first team places.
Commenting at https://www.whufc.com/news/articles/2021/february/18-february/ben-johnson-weve-got-resilience-succeed  he said: "I know how we train, I know how we prepare for games and I know we have that mental strength. When we lose a game we're properly disappointed and we're eager to get the result in the next game.
"The whole game was tough on Monday, but we got the result we wanted and we had a flow to our play in the second half. It was good to get the win and good to go into the top five.
"The manager has instilled that resilience in us, that even at 0-0 we don't play within ourselves even if we're not having the best game. We come out and give that extra ten percent to get in behind and create chances.
"In the past we've tended to struggle in games like Monday's when it turned [after the early penalty was ruled out] and the momentum went with Sheffield United.
"But we played well, we got the goals and even when they had the ball and were probing, we looked strong. We've been strong all season defensively, and we looked sharp in attack too so it's a joy to watch, for everyone watching us, and a joy to play in this team."
The overall energy that Lingard has was pivotal to the Hammers win against the Blades, as the on-loan Manchester United man added to his already two goals by earning a penalty which took us 1-0 up and got the ball rolling.
Johnson is having a good time playing with Lingard and can already see how much he brings to the team and how much more he has to offer.
"You can see that Jesse has played at the top level – he's played at the World Cup, he's won the Europa League and other trophies," he continued.
"You can see the quality he brings to the side, just with his cleverness. He knows what he's going to do before he gets the ball, so to play with him and give him the ball and be confident he's going to do something with it is really nice.
"To have him here, and to see how he's bounced back from not playing and having people doubt him is fantastic. You know he's going to keep going and keep improving."
On a more personal side of things, Johnson gave a good performance at left-wing back and is feeling more at home in the side with every game he plays.
"I'm just blessed to be in the team," he added. "The first thing is you have to work hard and you've just got to be focused. I think sometimes in the past maybe I've not taken my opportunity, or had lapses in concentration, but I'm just trying to keep focused and give my all in training – play as if it's my last session or my last game.
"I know this is the start of my career and I want to play many games for this Club and have a good career in the Premier League, but I've still got to work really hard and keep pushing on every day. Even when you're feeling tired you've got to keep working hard."