We welcome new blogger Max Willow to ClaretandHugh. Max is based in Australia and has been a fantatical Hammer since the early 1960s. He is a regular contributor to the CandH forum and also writes for West Ham World. In his first blog he puts the spotlight on Pedro Obiang as he looks back at the 1-1 draw against Burnley. Welcome Max!
By Max Willow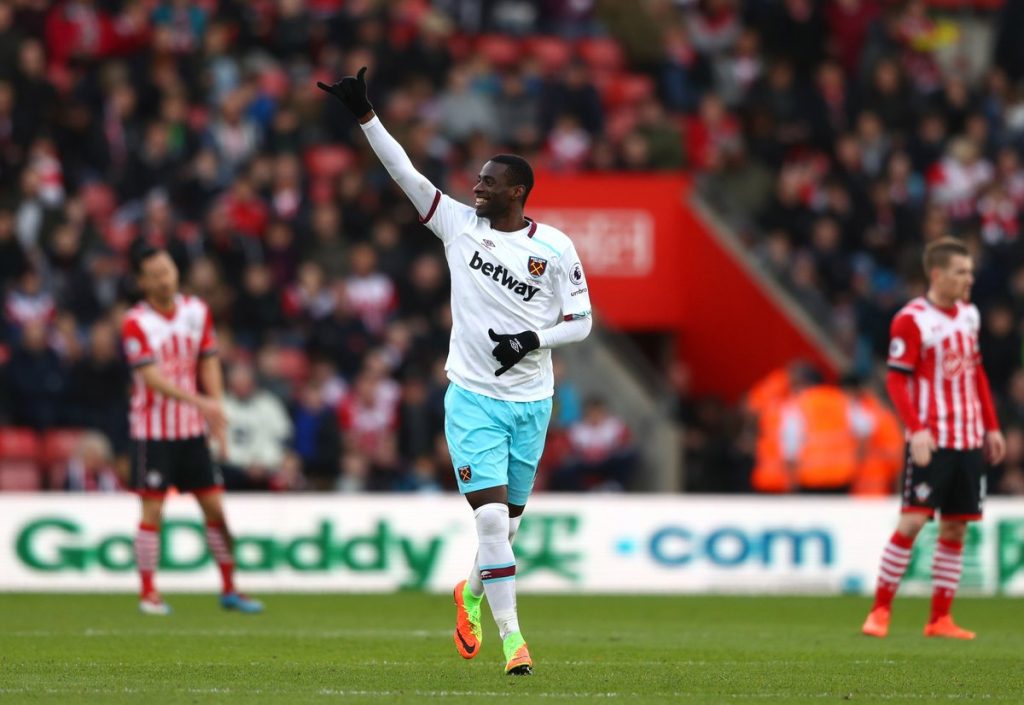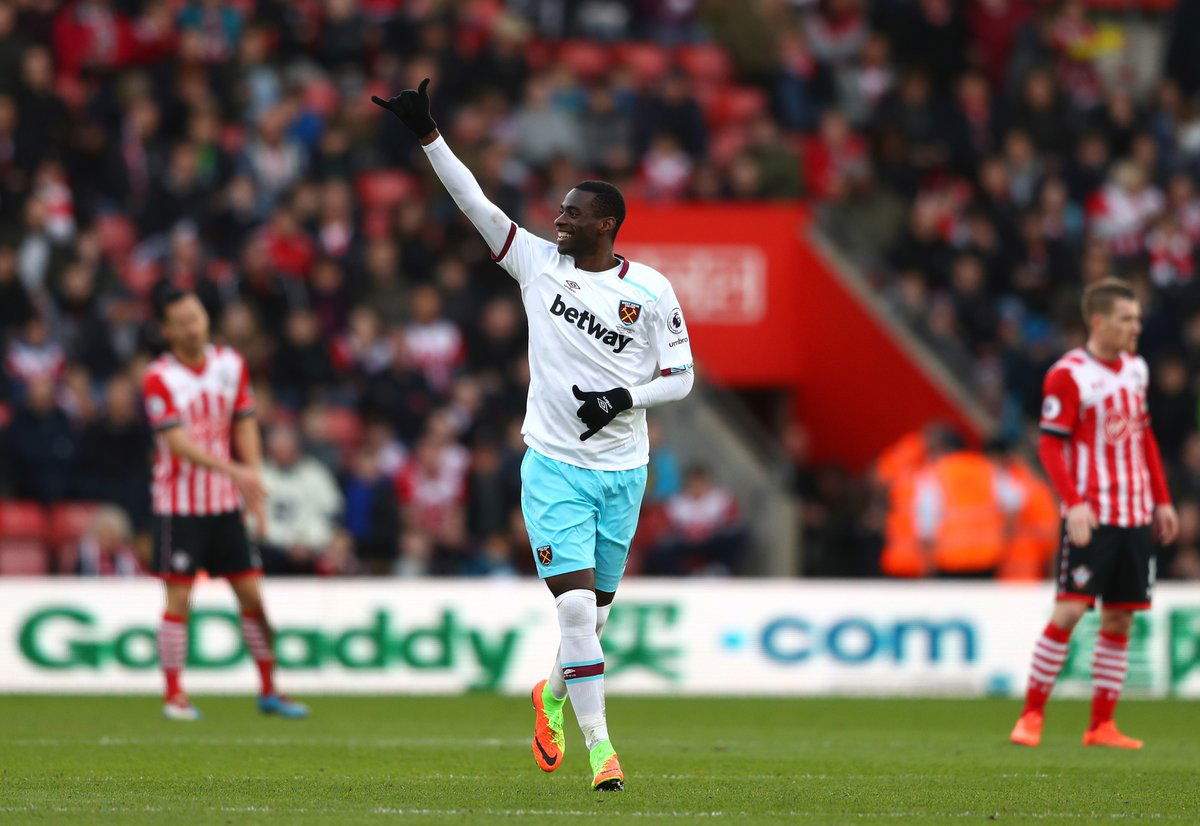 The dust has now settled, following our well-deserved 1-1 draw against Burnley at Turf Moor. After an exciting and very turbulent first half, which saw us reduced to 10 men,
Slaven Bilic decided to replace Marko Arnautovic with the ever-reliable, Pedro Obiang which made good sense given Obiang's considerable abilities as a defensive holding midfielder, and an excellent partner with the West Ham 'powerhouse', Cheikhou Kouyate.
Sometimes, we easily fall into the trap of confining a particular player to a certain position/role, which seemed to be the case when Pedro first arrived from Genoa, in 2015.
Upon resumption of play, nobody could have expected to witness what must have been the most brilliant display of Obiang's footballing life? A solid, dependable performance, yes; but nothing quite as breathtaking as this. 
On that restart  West Ham played like a team possessed. For the first 10-15 minutes, I was mesmerised by our display; I could have easily been mistaken by believing that this was a Brazilian team, playing in their irresistible, improvised best.
For many years, I had hoped that one day, we could play like the brilliant 1970 World Cup winning Brazilians, when they thrashed Italy 4-1, in one of the most memorable finals of all time. Yet we did, albeit for a short period!
Within a few minutes, Manu Lanzini fired in a superb cross from the right flank, which only just failed to find Michail Antonio's desperate lunge. Oh, so close…
It was only minutes later, when we witnessed, arguably, the 'move of the match'. It began with Pedro Obiang taking possession with a well-timed tackle on a Burnley defender about 45 meters from the Burnley goal.
He was quick to spot a small opening to his right, and ran with the ball before using a clever back-pass onto a following team-mate. Lanzini and Chicharito combined to put together a series of quick short diagonal passes which tore the Burnley defence to shreds. The ball slipped through to Antonio, who just failed to make perfect contact with his shot, but still requiring a fine save from Nick Pope. The passing sequence may have resembled a well-rehearsed training tactic, but Obiang's integral part suggested that this was vision and creativity at its very best.
This second piece of footballing magic deserved a goal and make no mistake, about Obiang's role in orchestrating what occurred. As the game continued, it appeared that Antonio, Lanzini, and Chicharito were starting to show signs of tiring, yet Obiang seemed to fill in the void, with the consummate ease of an established playmaker. In addition he showed great enterprise with two well-struck shots from outside the penalty box.
 After repeated reviewing of that second half, I am convinced that in Obiang we have another playmaker in addition to  Lanzini.  I am very reticent to assign that very important title, given how much it is over-used these days. So let's remind ourselves of what we understand by the term playmaker..
 In general, a playmaker is a person who controls the flow and momentum of a team's offensive play; often involved in passing movements which lead to goals, through their vision, technique, ball control, creativity and passing ability.
Many deep-lying playmakers (also commonly known as the 'regista' in the Italian football vernacular), are also known for their ability to switch the play, or provide long passes that pick out players making attacking runs, as well as their striking ability form long distance.
It was only barely a month ago, playing against WBA, when we witnessed Obiang's stunning 45-yard strike cannon off the cross bar, with the WBA goal-keeper, Ben Foster, only slightly off his goal-line!
 Pundits may be quick to remark that Obiang is not a particularly fast sprinter. That said, his decision-making/reflexes are lightning fast, and he has good acceleration over 15-20 yards.
Hopefully, Obiang would have received sufficient positive feedback for his fabulous contribution. Let us hope that Slav and friends can see these play-making attributes and make optimal use of them. So assuming that I am correct, how did Obiang reach this lofty and rarely seen ability?
As a young boy, where he excelled at RD Alcala (a club from the 'community of Madrid'), he learned the importance of technical ability in the context of Spanish football. His subsequent move to Sampdoria, in 2008, presented him with a new challenge, with a requirement to develop a well-tuned, tactical sense, to his existing kitbag of skills.
A very revealing, albeit short interview question which was put to Manu Lanzini, last year, was "who would be your first team-mate chosen, in a team that you would theoretically put together". Without hesitation-he named Pedro Obiang, and his reasoning was consistent with the characteristics discussed above.
COYI