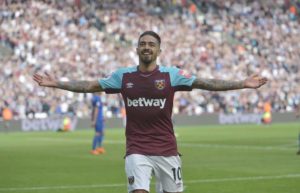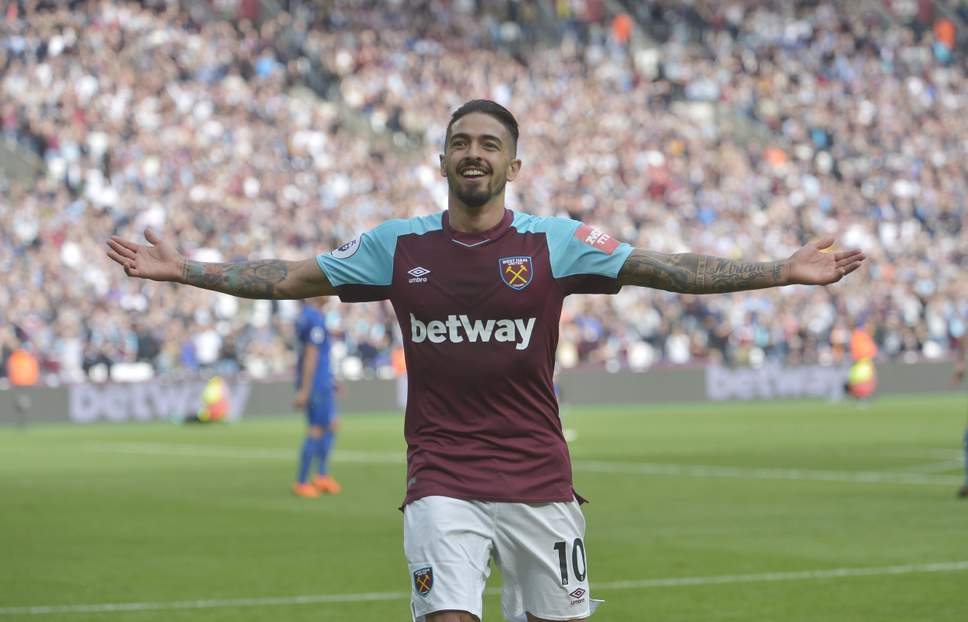 Manu Lanzini believes he is heading towards peak condition and better still, has received no reaction to the injury that sidelined him for eight long months.
Two games in from his return, the brilliant playmaker has shown the sort of form which could have brought him goals against Fulham and a fabulous pass which could easily have seen Andy Carroll break his scoring duck for the season .
His comeback has been the high spot of the season and after producing half an hour last Friday he was back with 45 minutes against Manchester City.
Any fears we may have had about him perhaps breaking down seem redundant as he has thrown himself into the action and produced football we remember from him at his best.
Hopefully we may see him get his first start of the season against Newcastle and demonstrate that he really is the man around which Manuel Pellegrini can build his team.
And after last night's game he told www.whufc.com: "I am feeling good.  I'm happy to be back and feeling strong," he said. It's amazing to be back on the pitch and I am feeling like a player again and that is good!
"It was a very good recovery with two special guys and the recovery was long but good. For now, I feel I am getting stronger.
"It's very close to 100 per cent because now this was my second game and I played 45 minutes. I finished the game and I feel very good and not tired. The knee is not swelling which is fantastic news and I feel I am near to 100 per cent."
Lanzini again got a huge reaction from the travelling Hammers and said: "I love the fans. When I come here, they always support me. It's incredible and fantastic for me. I say 'thank you for the support, I love you and I want to be strong for the fans'."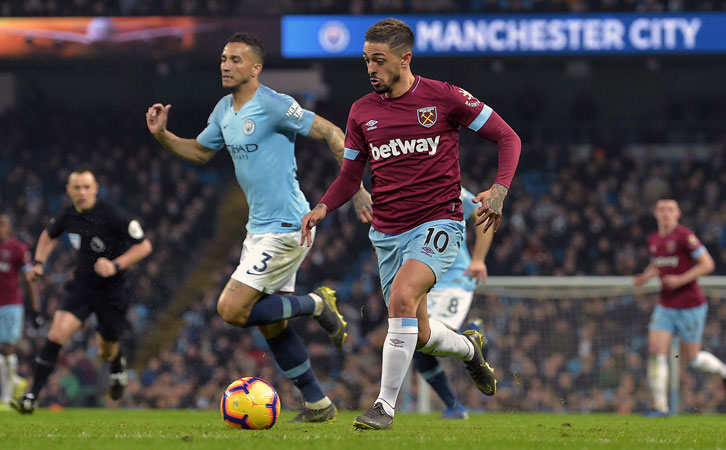 Reflecting on Wednesday's game, he said: "We know Manchester City is one of the best teams in the Premier League.
"They take the ball, they have a lot of very good players, but I think we played a good game with some positive things.
"We need to work harder, but now we need to think about Newcastle."
"Manuel is a very good coach and he was in very good teams, in amazing teams, and he likes players who play the ball and we have these players," he confirmed.
"We need to stay together and to understand all together, that's it."