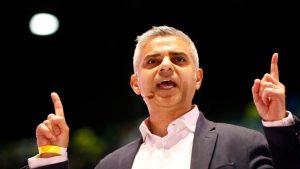 The Mayor of London has written to each of the capital's Premier League clubs including West Ham to ask for doctors and medical staff to join the NHS's fight against coronavirus in  London.
Sadiq Khan wants doctors, physios and other clinically-trained staff to assist the NHS as they continue to deal with the pandemic, which has hit London harder than any area of the country.  He also asked for key equipment from training grounds which will then be used at a number of field hospitals which are being set up across the capital. The equipment requested includes mobile catering facilities such as food heaters and refrigerators, which could prove invaluable.
Khan closed his plea by asking clubs to assist in providing accommodation for NHS workers while the struggle to contain the virus continues. Sources said there is a desire among the clubs to assist.
All those in the top tier Premier League have a trained doctor for each level of team. They may well send academy doctors, while retaining a first-team doctor should the Premier League season restart in the coming weeks. Khan has also written a similar request to London's Championship sides.