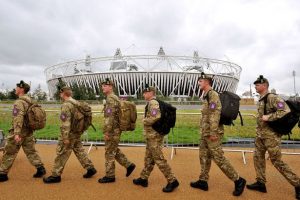 The London Stadium could soon by protected by Army troops again after the country's threat level was raised to critical by MI5's Counter-Terrorism Analysis Centre this evening following the tragic terrorist events in Manchester yesterday.
This means that security arrangements known as Temperer come into play, whereby as many as 5,100 military personnel would take over from the police in guarding and protecting sensitive places, freeing up the police to be more visible and active on the streets.
The former Olympic Stadium along with the Westfield shopping centre in Stratford are considered significant terrorist targets. With a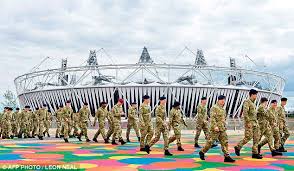 number of music concerts, this June followed by Athletics including the IAAC World Championships in July and August at the London stadium, the venue will be on full security alert. West Ham will not play again at the London Stadium until September after getting special dispensation to play their first three games away from home.
In 2012 London was protected by a consignment of 13,500 military personnel during the Olympic Games which included the Olympic Stadium.