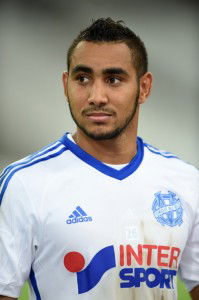 Marseille appear to be saving face in a PR gesture by publishing a statement on their official website to appease their supporters about the imminent departure of their star player.
It said: "Olympique de Marseille has absolutely no intention to sell his player Dimitri Payet. An agreement was reached in June with Dimitri and his agent. Both sides were in agreement and Dimitri wanted to honour his contract (until 2017)"
"Three days ago, Dimitri's agent requested a new meeting with Vincent Labrune. During this meeting, he announced that his player had opened negotiations with West Ham, saying that the English club offered a big contract for six years, worth €30m."
"He asked for a huge and immediate re-evaluation of Payet's contract with Marseille."
"The president expressed his surprise, because negotiations were opened with another club without informing OM. The club declined the demands of Dimitri Payet's agent, agreeing to revise the terms of his contract, but only in mid-July and to reasonable conditions."
"The player's agent, refusing this timeline, demanded a quick response from the president, stressing that the English club will be their favoured destination if their demands were not met.
"Surprised by this ultimatum, the president decided after a day of reflection to respond favourably to the English bid."
"Payet has to decide whether he wants to stay at a club he says he loves and wait until mid-July for a discussion with the president to review his contract, or choose the golden deal that West Ham offered."
"Olympique Marseille obviously wants Dimitri choose to stay in Marseille next season"
The statement in French can be found here https://www.om.net/actualites/180697/le-point-sur-lavenir-de-dimitri-payet