Issa Diop is not a player David Moyes has ever been keen to sell.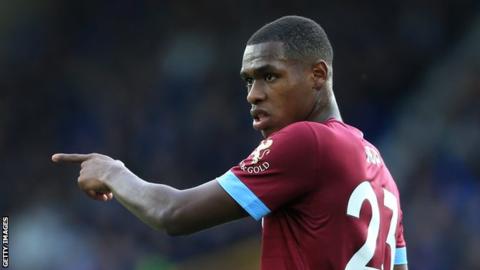 Despite some less than average recent performances the manager has a high opinion of the player.
And at 25 years of age his very best is probably still to come and calls from some fans that he should be sold and replaced in the summer look and sound premature.
Moyes feels much the same way about the former Toulouse defender as he did Manu Lanzini when his future was very much under the microscope as his form slumped.
At the time Moyes made it clear he wasn't a player he would ever want to sell and that time and patience could well prove the answer – as has been the case of course.
With Paris Saint Germain making noises about their admiration for Diop it therefore comes as no surprise to hear Moyes closing ranks around the player – notably after his performance at Leicester City.
He said: "We like Issa, we really do. We think Issa has, I was going to say potential, but we feel because he has been here that long we feel his potential should be out and he should be showing it and maturing with it.
"He has a lot of good attributes and I am pleased he did play well, he had a good game and I could not turn around and fault him too much on anything he did."
While there has been so much chat about an  exit , Moyes has no real desire to sell him and given the prices clubs are demanding for others he could well be right.
Issa is out of contract next June but has a year's option left on his deal. Our bet is he is set to be around for two more years at least and possibly more.