By Hughie Southon
Fair play to the Hammers today, Just three days after the Cyprus Conference clash they were back and showing few signs of fatigue against Villa in a much improved performance,
They of course fell behind to an Ollie Watkins header which was in fact the first attack the visitors had raised as the Irons got off to a quicker start than we have become used to.
However, a foul on Paqueta gave the boys a way back with Saïd Benrahma smashing the resulting penalty into the roof of Emiliano Martínez's net.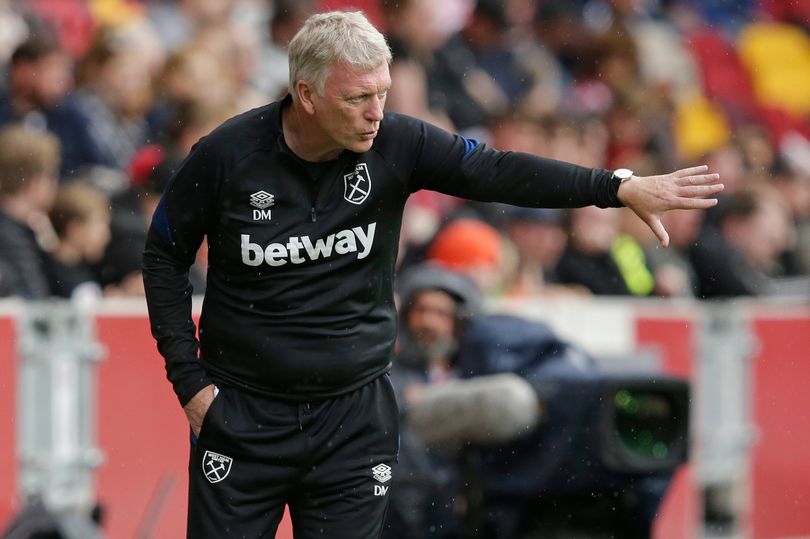 Benrahma then had a succession of chances and half-chances to put his side in front, only to be denied twice by Martínez and once by a block from Villa substitute Ashley Young.
The No 22 then created a Premier League record of ten shots – five of them on target – and West Ham as a whole having 17 goal attempts,
However it would have left David Moyes, his players, staff and the Claret and Blue Army with a feelings of both frustration and optimism.
Afterwards the manager said: " I thought we had done enough to get a result today.
We just needed someone to connect cleanly or somebody to get their head on one of the corners cleanly so we could get a goal from it.
But, look, it was a much-improved performance from the last couple of games and I'm pleased with the players for that.
I thought we were the better team in that second half and unfortunate not to get that win.
Thursday-Sunday, as we've said for a long time, and we know better than anybody now, is not an easy thing.
I thought the players started the game relatively well. We'd limited them and then they got one opportunity, which we should have defended better, that they scored from.
But I don't think today anybody would have turned around and said they saw any lack of effort or energy.
I was worried they'd maybe start to fade a little bit, but I thought they stuck at it and played particularly well in the second half at certain times and I thought maybe could have got that second and third goal.
I was just a bit worried when Declan [Rice] had that one late on [when Emi Buendía went down in the penalty area] because the last thing you need is anything to go against you.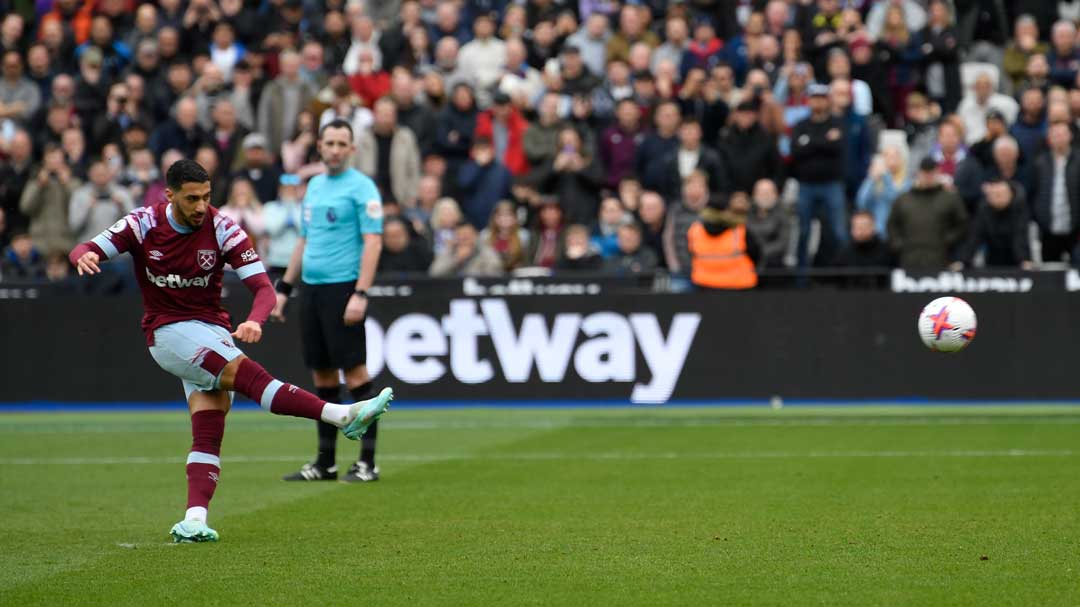 Saïd took [the penalty] really well, so I'm pleased. At the start of the season, we missed a few, at Liverpool and Nottingham Forest, so to get a little bit more comfortable with them is good.
Manuel Lanzini has taken them quite a bit for us in European football and Saïd's done it here and Lucas Paquetá has done it for us [at Leeds United in January] so we're getting a bit more comfortable.
We restricted Villa well. I wasn't overly pleased with the way we played in the first half, but we did sort of limit them and I thought we gave away a really, really bad goal.
They caused us problems down our right-hand side, their left, and we tried to tighten it up a bit and we did that at half-time and I thought we did better and played better and were closer to them more often.
I thought we were the better team in that second half and unfortunate not to get that win.
We just want to keep trying to win and to get back to the good times, and I'm sure everybody else does as well.