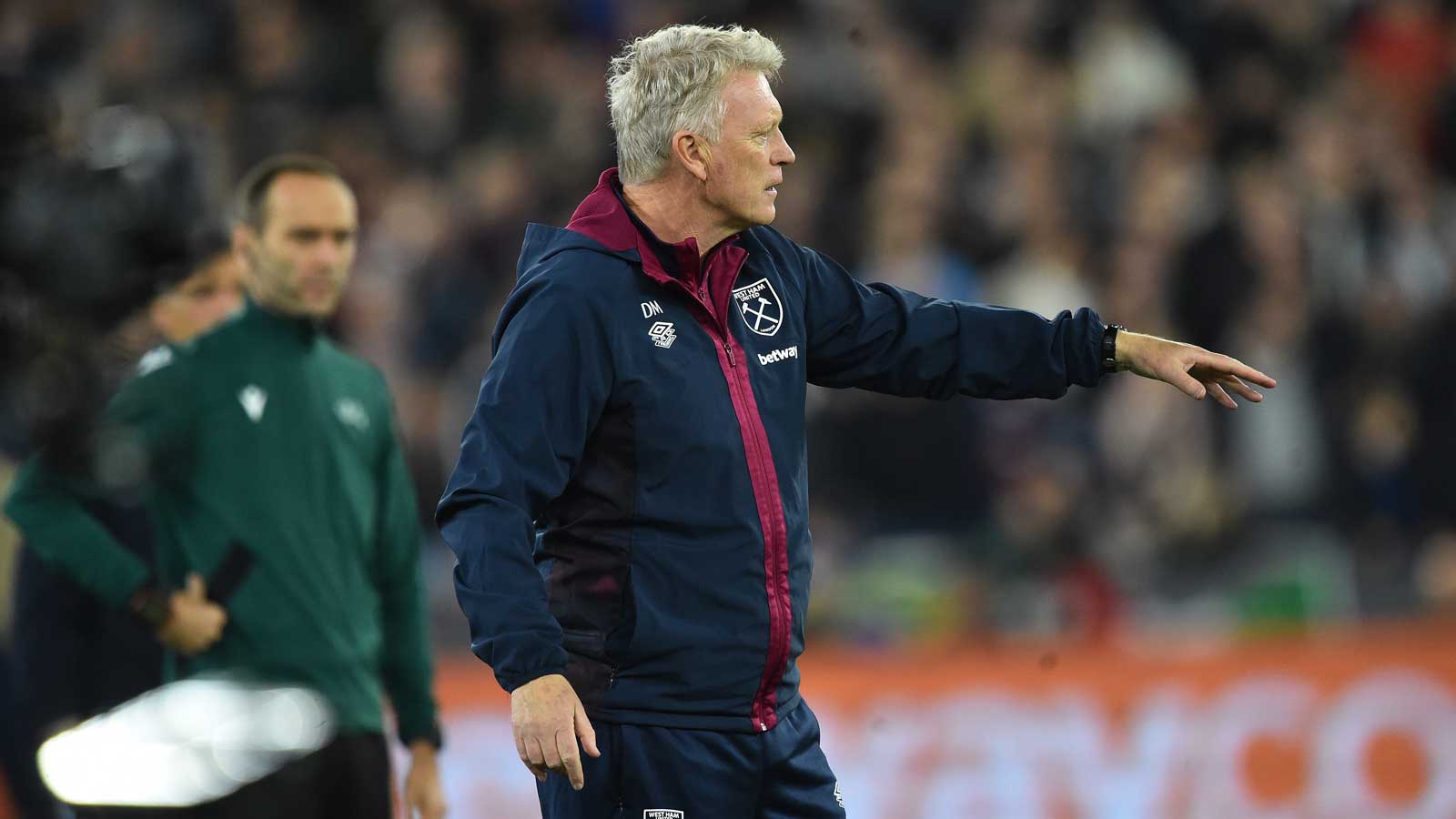 David Moyes is confident the Hammers will become a better and better team as the season progresses.
Two wins on the trot in the Premier League and having topped their group in the Conference is a pretty good level of performance but the early games represented what appeared to be a problem.
However, the manager was always ready to admit that with a new style of player being brought in on the training pitch the squad were probably a bit behind where they needed to be.
However, the win over Anderlecht last night was hugely impressive with Lucas Paqueta in particular starting to look the part and a couple of sensational goals making it a brilliant night as the Irons marched onin the Conference.
Moyes was well pleased to see the progress being maintained by a squad where competition is now looking the  key to success.
Speaking at today's presser ahead of the Southampton game he said: "We've got a little bit of something going again. I'm still looking for improvements in different areas, in different parts of the game.
But there's room for us to get better as well, which is a good sign. Always in football winning will be the most important thing. And hopefully, we can keep that going.
We knew we needed to get a couple of wins. And we got them but we felt there were some mitigating circumstances at the start of the season, as to why maybe we were a little bit behind it.
But ultimately, we are beginning to get players back. Last week, apart from Aguerd and Cornet, it was probably the closest we've been to a full squad available to us. So, when we get that, we're a good team. And I think we'll all get better as the season goes on.
We've had a couple of years where we've done quite well against Southampton.
But recently, they've done quite well against us. We will have a difficult game against them on Sunday; we always have had. But in the Premier League, at the moment, games are very tight. It is very difficult to make assumptions of exactly how they are going to go.
There doesn't look as if there's an awful lot between a lot of teams, Obviously, three or four at the top are very good. But then after that, on any day, any one team could win.