David Moyes insists the Hammers have been "doing ok" despite dropping into the relegation zone after their 1-0 loss to Everton.
The defeat at Goodison Park means the Hammers have won just one of their first seven games of the season and sit two points behind Wolves in 17th.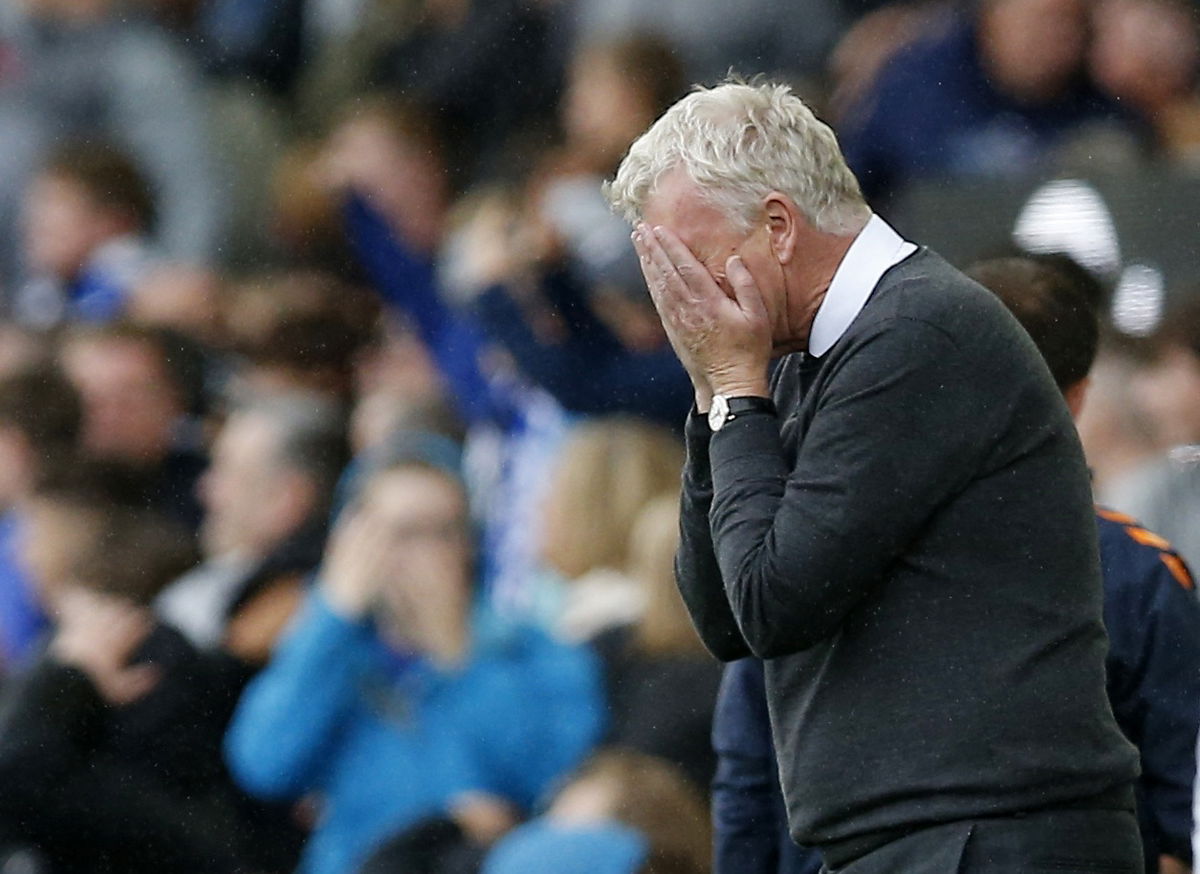 The Molineux club are the next opponents for the Irons, after the international break, and Moyes thinks the Hammers have been playing reasonably well despite their position in the table.
The Hammers have drawn with Spurs, beat Aston Villa, and lost to Chelsea in a game that should have ended in a draw.
Speaking after the disappointing defeat at Goodison, he told BBC Sport: "Not so good today but it's been better [recently]. We played well against Chelsea and Tottenham, a couple of games in Europe we've done OK in. We won at Villa. We were doing OK. A result like this makes it look like you're not. I couldn't say we deserved a victory but I don't think there was a lot between the teams.
"I don't think we're that far of. But we've lost that momentum we had for a couple of years. We need to get it back quickly. Today the bulk of our players played the last couple of years and that's the disappointing thing."
The club's woeful form has many worried but the international break will hopefully offer a chance to refresh and refocus, before potentially getting back to winning ways against Wolves.
We can hope at this point; a loss would be devastating after this performance.