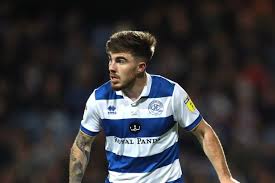 West Ham are believed to be keeping an eye on QPR's left-back Ryan Manning.
Despite the more urgent need for a right-back following the Fredericks injury, manager David Moyes is still interested in the 24-year-old who was first reported as a possible target by the Telegraph.
Interestingly, he was left out of the weekend game against Middlesbrough and boss Mark Warburton was having no trouble explaining that is because of the interested which the player has generated in with some great performances.
The Hammers boss has regularly made it very clear that he looks to the best of the Championship for signings and even at this late stage could be tempted to move on a guy who would be a low-cost option as he is out of contract in south-west London at the end of the season.
Boss Warburton has told London News Online that he just can't have players raising their own personal value whilst diminishing their value to QPR as their contracts run down, so Manning wasn't involved.
If West Ham still wants Manning, then now may be the chance to strike, as QPR clearly don't want him running down his deal, and West Ham – who don't have the biggest budget right now – could strike a bargain.
Although a right-back may be the more pressing issue, with Masuaku no longer seen as a full back (thank God) the manager could well be persuaded to move in the QPR defender's direction as a challenger to Cresswell.
And despite David Sullivan's claims that he is having great trouble getting players in we can probably expect some arrivals anyway given the urgency at the back