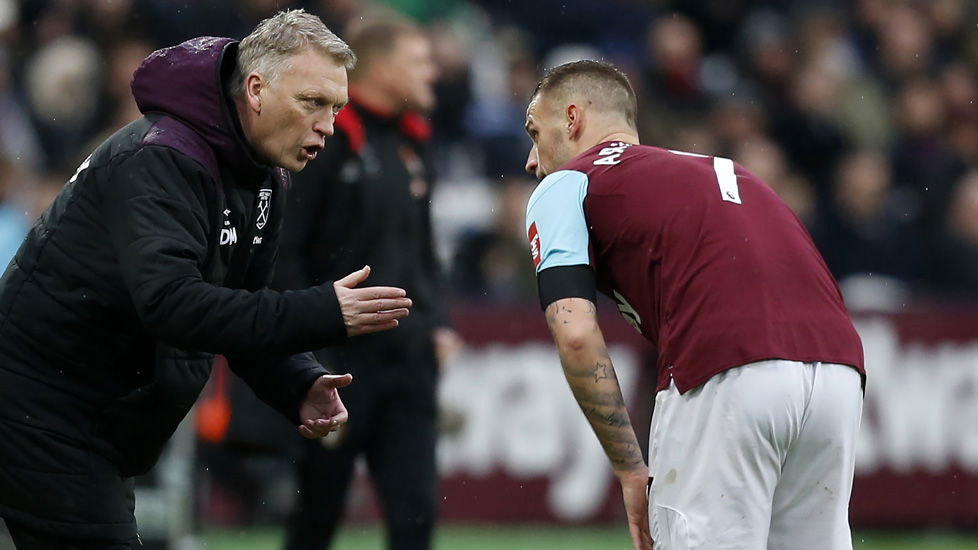 Much is being made of Marko Arnautovich's date with Stoke City and the many reasons he has for seeking revenge…but his manager doesn't care what his main man is feeling on those fronts.
All he wants is for him to continue doing the business he's been on almost since the day he arrived as boss.
Speaking at the press conference ahead of Monday night's game Moyes said: "I don't really care if Marko is looking forward to it or not. I am just concerned that Marko continues doing the business as he's been doing, and it wouldn't matter if it was Stoke or somebody else.
So long as he keeps doing the business, that's all we can be interested in and if he can do it against them, great!
When he is playing like this, Marko is very good and very good to work with and I have to say I hope it continues because he has been really important to the team.
Without him, it could be very different, but that's football and that's why the Club paid £20 million. It was a great signing by the Club and we saw the potential in what he could do and I've got to say that Marko himself has stepped up to the plate.
When you do that, you have to keep your standards up because everyone is watching you and the team are looking for you to have a big impact in every game."