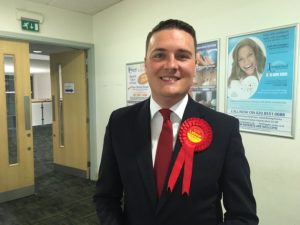 West Ham have been described as behaving like "ostriches with their heads in the sand" by a Labour MP who has written to Karren Brady demanding to know why the club have not condemned alleged online abuse aimed at the chairman of one of their supporter groups last week.
Wes Streeting, the MP for Ilford North, has contacted West Ham's vice-chairman to ask why the board has remained silent after Mark Walker, the chairman of the West Ham United Independent Supporters Association (WHUISA), was left fearing for his safety after becoming the target of an online campaign orchestrated by a rival fan group.
"I was concerned to read the coverage about Mark's treatment in the Guardian over the weekend and have subsequently spoken to him about his experiences," Streeting wrote in a letter seen by the Guardian. "I am very troubled to hear about the threats he has received and that he has feared for his and his family's safety. I am disappointed that you, and other directors, appear not to have clearly condemned the online abuse and threats to Mark, which meant that he was advised not to attend Saturday's game. I believe that the club has a particular responsibility to call out abuse and threats when you become aware of them.
"Tensions are clearly high between fans and the club's owners and directors, reflected in the scenes over the weekend, but this should not be allowed to impact on fans like Mark."   West Ham has told the Guardian they plan to respond to Streeting's letter.