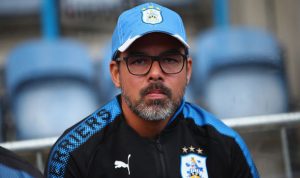 I woke up to see five names mentioned as the favoured Hammers candidates to replace Slaven Bilic this morning.
In a word, the whole media circus surrounding the situation right now is ridiculous because quite simply nobody is currently available without humongous amounts of money being spent.
And even were it to be offered there is no guarantee that the "chosen" one would want to come to the club in the current circumstances.
Names mentioned this morning are Pelegrinni, Benitez, Wagner (pictured tight) , Mancini and Dyche and truth is right now none are available except maybe one!
The truth of the situation – at the risk of repeating ourselves – is not that the club don't want to pay off Slaven Bilic but that nobody is available thus leaving them to think in terms of a caretaker .
Calls are out to various individuals and agent right now as any options the club may have are thoroughly explored. One thing seems certain above all others – Slav's day is done .
Personally I think there is one name among the five I saw this morning who would do the job and might just be bought out of his current club.
That person is Sean Dyche who is reportedly earning less that half a million pounds a year although his time left at Burnley is a closely guarded secret.
However, his buy out would not be overwhelming and his track record is decent. He  surely has to be worth an inquiry.
It probably wouldn't happen at this stage of the season and that's the issue facing the club as it tries to find the right person.
Not an easy situation at all so the constant speculation concerning some of the biggest managerial names about should probably be best ignored for the time being.