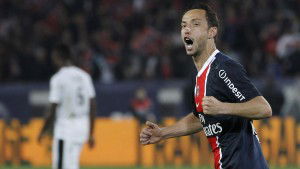 West Ham new boy Nene is refusing to be drawn into the political game being played out around him.
Stories that he's a David Sullivan signing and not truly wanted by the manager leave him cold as does the public positions of Sam Allardyce and David Gold.
The co chairman tweeted soon after his arrival that he's ready for the bench – a statement almost instantaneously rejected by Allardyce who said he was 10 days to two weeks away.
The 33 year old shrugs it all off  declaring: "I can only worry about my own work. That is all I will concentrate on. Anything else is not to do with us players.
"I am a happy guy. I make jokes, I like to smile. I don't cause problems. The only time I will cause a problem is if we lose. I do not like losing. Even if I play rock, paper, scissors with you, I don't like to lose!
"We need to all stick together if we are going to be at our best. I think that is really important."
A tricky winger he adds: "I try to make things happen on the pitch, I like to create chances. I will dribble and try to set up goals. And, of course, I will try to score myself. If I can excite the people at West Ham with my style of play, then I will do that."
Many are hoping he gets the chance and that the politics which has been at the centre of most things West Ham over recent days comes to an end as the club starts that end of season European push.