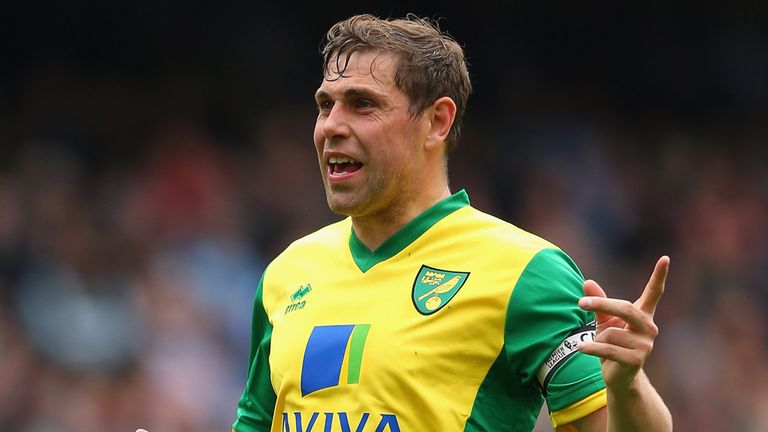 Former Norwich player Grant Holt has revealed he has joined West Ham United's first-team scouting department on a permanent basis.
Grant was doing a similar role for the Canaries for nearly two years but has now departed the club to take up the role inside the Hammers' recruitment team.
Speaking about his new role, he Jimmy Bullard on his Sky show: "I've just got a new job as a first-team scout at West Ham. 
"A friend of mine gave me a phone call and said there were a few jobs going there. I've been doing it at Norwich for nearly two years now and I thought that it looked like a really good opportunity.
I put my name in the hat and they've said 'come along and have a chat' and I'm looking forward to it. It's a great club on the rise, getting into Europe and that. I'm very lucky. It's a great opportunity for me."
Holt completed his coaching badges and talent iD course during his time recovering from a ACL injury at Wigan, something that has stood him in good stead following his retirement from the game in 2018.
Holt joins  the department under West Ham's head of recruitment Rob Newman who is already busy at work creating a list of targets for the January transfer window.
Marc Rochon is reported to have joined West Ham's expanded recruitment as a video analyst.
Moyes' son, David Moyes junior, and former QPR and Sheffield United defender Georges Santos have also joined the expanded recruitment team in recent months.
Moyes Jnr was a scout from Wasserman while Santos is set to be the Hammers European scout.
Ex-defender Santos, who spent most of his playing career in England, is joining West Ham from Marseille and is based in France.
They all join Jordan Miles who remains the head of recruitment analysis at the club.
While the new recruitment team will have complete control of scouting, identifying and selecting the targets it is thought that joint-chairman David Sullivan will still continue to have a role to play in closing the financial element of any transfers this winter.