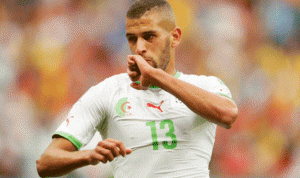 Leicester has agreed to loan Islam Slimani to Newcastle for the remainder of the season beating West Ham to his signature on transfer deadline day.
West Ham offered a deal which with a loan fee, wages and the agent's cut exceeded £5m but Newcastle won the race even though they made a much lower bid of £4m including a loan fee of £2m and wages and agent fees topping another £2m.
A West Ham insider said we know the player's agent well and the player said he wanted to come to us but Leicester decided to do a deal with Newcastle even though we outbid them.