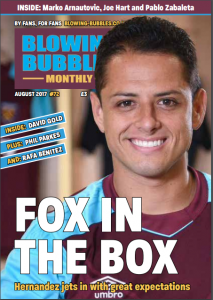 West Ham co-owner David Gold has once again rejected any suggestion that he and co-owner David Sullivan are in the club purely to make a quick buck – and has hinted that the names Gold and Sullivan could stay at the club long after the current owners have gone.
In an exclusive interview with Blowing Bubbles magazine, Gold said that whilst being open to working with new backers, he had already rejected overtures to buy into the club, and in an ideal world it would be passed on to the next generation of Golds and Sullivans.
"We want to hand West Ham over to West Ham fans – and these are our children," Gold explained.
"They are gaining experience all the time. My two girls are serious business women and they've running businesses for 20 years. David's boys are becoming more experienced all the time – one of them is chairman of the Ladies' team. I think the four of them will be a good combination in years to come when we both give up."
Read more from Gold on transfers, Twitter, crowd numbers and the joys of being a sexy club in the latest Blowing Bubbles. Plus –
• Was Darren Randolph dealt a bad hand?
• Could Joe Hart and West Ham be the perfect fit?
• What went wrong with West Ham's South American contingent? And
• Who thinks this could be the start of a whole new era for West Ham, and why?