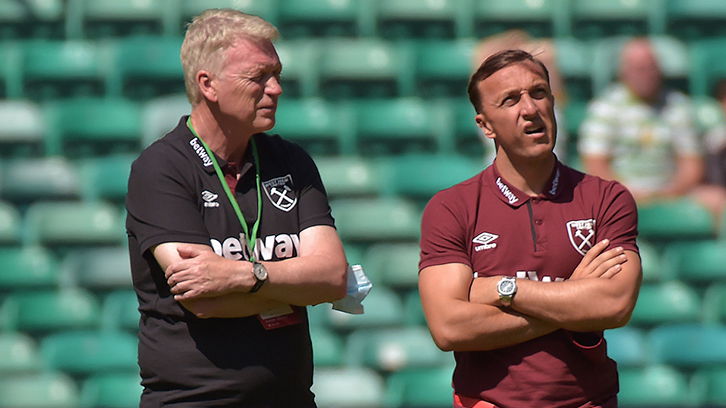 West Ham will decide what role Mark Noble is to take up at the club in the summer following the player's retirement.
The Mail is reporting that he is to take up an football executive role at the end of the campaign but we can reveal that discussions are yet to start.
And it will be David Moyes who decides what role he wants the Hammers servant to fill once the pair have had following 'negotiations.'
The manager will be keen to keep the 34 year on board but needs to discuss with him what role he sees himself filling
With Rob Newman as head of recruitment last year, there could be role to work alongside the former Manchester City administrator for Noble although the player is known to have a keen interest in the under 23s and academy.
West Ham are aware Noble is keen to move into a position where he can use his considerable experience of the club and the game to have an influence in shaping their future.
Speaking in August, West Ham boss David Moyes hinted at Noble's desire to head into an executive role instead of coaching.
'I think Mark has other ideas, maybe a role as a sporting director or a technical director rather than on the footballing side,' said the Hammers boss.