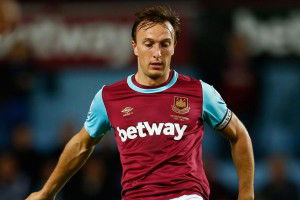 Mark Noble was quick off the mark to tell the world that tonight's brilliant performance demonstrated the dressing room was 100 per cent behind manager Slaven Bilic.
Noble – outstanding in a packed midfield –  declared: "We went out there with a game plan but it was also about team spirit.
"It was always going to be tough but you really don't need a team talk when you play Spurs. It's incredibly important to win games against them.
"Our three central defenders  we excellent the way they swept up for each other and I'm really proud of the way we played because we can now go on to end the season in style.
"We finished seventh last season and we can finish off well now and if we finish two or three places behind that it will have been a good campaign
The players showed in performing like that how much they are behind the manager. You can't put in that sort of performance without that sort of belief in him.He's a great man."