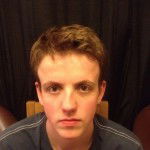 ClaretandHugh's Harry Sherlock says Mark Noble's exclusion from the England squad tonight " is nothing short of unbelievable."
And to find himself out in the cold given the the presence of  Tom Cleverly really does add insult to injury!
As Roy Hodgson waxed lyrical about Manchester United midfielder Tom Cleverley yesterday I couldn't help but roll my eyes.
"He's been a very useful member of our group", said Woy.
Yet there are far more deserving recipients of a call-up to the England squad. Mark Noble is one of them.
The midfielder has been in stunning form for the Irons this season. Cleverley has been below-par at best.
The petition calling for him to not be selected for the 2014 World Cup was  strong but we all know one thing: Cleverley just isn't that good.
Yes, he plays for Manchester United – a so-called "fashionable" club.
But he has been part of a wafer-thin midfield this term, with David Moyes' stuttering champions in seventh position in the league. They are closer to the bottom half of the table than the top.
It has been an abysmal season, United fans are calling for Moyes' head and Cleverley has been culpable for much of what is wrong with the club.
He offers very little. He runs a lot, he passes sideways and he occasionally – or once in a blue moon, if you prefer – scores. In fact, he has scored one goal all season. To add insult to selection he has provided ZERO assists in the Premier League.
Noble, by comparison, has been part of a solid Hammers midfield and has played a key role in the club's recent resurgence.
The Hammers are 10th and are more than capable of securing a spot in the top-half this term. Two months ago that was unthinkable. But Noble has proved himself to be an inspiration.
I was in attendance when the Hammers beat Southampton 3-1 last weekend and Noble was simply stunning.
Every blade of grass was covered, every pass was measured and thought through and he offered a genuine attacking threat whenever he crossed the halfway line. He has scored twice, provided four assists and has driven his team on on even the darkest day at the Boleyn this term.
He epitomises everything we have come to expect from the archetypal England footballer: Passion, skill and desire.
He may not have the raw talent of Wayne Rooney (or the wages) but he is certainly better than the star's team-mate Cleverley.
I know it may be fashionable to jump on the bandwagon and criticise Cleverley because an opportunity has presented itself but the fact is this: Hodgson should be picking his England squad based on form alone.
The snub delivered to Adam Johnson – Sunderland's outstanding player this season – is hard to fathom, but Hodgson's decision to overlook Noble is nothing short of unbelievable.
An extended squad is meant to give the manager the opportunity to look over the players on the fringes of the 23, or 30 in this case, and give them a chance to shine.
Hodgson doesn't see it that way.
Instead he has picked the old boys, a few of his favourites and the master of the sideways pass in Cleverley.
He should be ashamed of himself, and he should take the time to explain why Noble will be watching his countrymen on the telly instead of taking to the field alongside them on Wednesday evening.