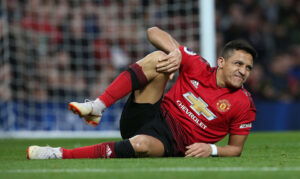 We are at a period of the year when transfer stories are rife as we usually approach the end of the season but the current situation has scuppered all that. That has not stopped some of our more inventive colleagues in the media float ridiculous stories involving West Ham.
Sky's suggestion that we have a £40m transfer budget was nonsense, our transfer budget is non-existant as we worry more about how we will pay next month's payroll than buy players over the summer.
Ridiculous also is the report from Italy since repeated by many of the British tabloids that West Ham have approached Alexis Sanchez 's agent with a  view to signing the Manchester United flop on loan this summer despite his £500,000 per wages. Utter tripe!
Same too the suggestion from Team Talk over the weekend that Issa Diop had told the club he wanted out.  Untrue say club insiders to that story saying there have been no discussions, no enquires or bids for the Frenchman.
The truth of the matter is, transfers are far from any football clubs mind at the moment, finishing the season while staying solvent is there number one priority for now.