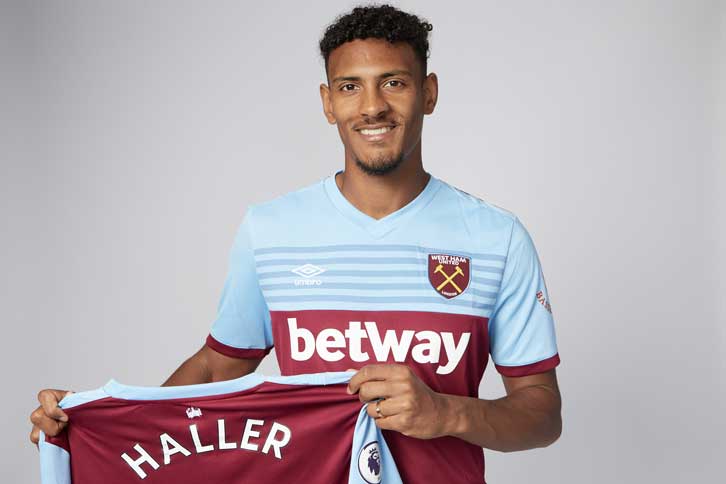 French striker Sebastien Haller has signed a five-year contract with West Ham United for a club-record transfer fee believed to top £45m including add-ons.
The 25-year-old striker joins from Frankurt having scored 20 goals and making 12 assists in all competitions last season and the marquee signing is seen as a massive coup for the Hammers in persuading him to join Pellegrini in East London.
The news was officially revealed by the club just after 1 pm on WHUFC.com
"I feel really great," said the centre forward to WHUFC.com  "I think it's a really good opportunity for me to be here.
"It means a lot (to be the record signing). It proves that the club [has] really wanted me for a long time. I felt this desire to sign me and I'm really happy to sign, also. it is an ambitious club, a nice club, a nice city and nice fans too
"For me I can guarantee that I will give 100% for the club because the club has given me this confidence and I will try to give it back every day in every game.
"I will always give 100% and respect the club. I think this is a normal thing and that I can guarantee. I know it's a big transfer and there is a lot of expectation around me, and I just want to make people proud of this transfer and I will give everything I have."