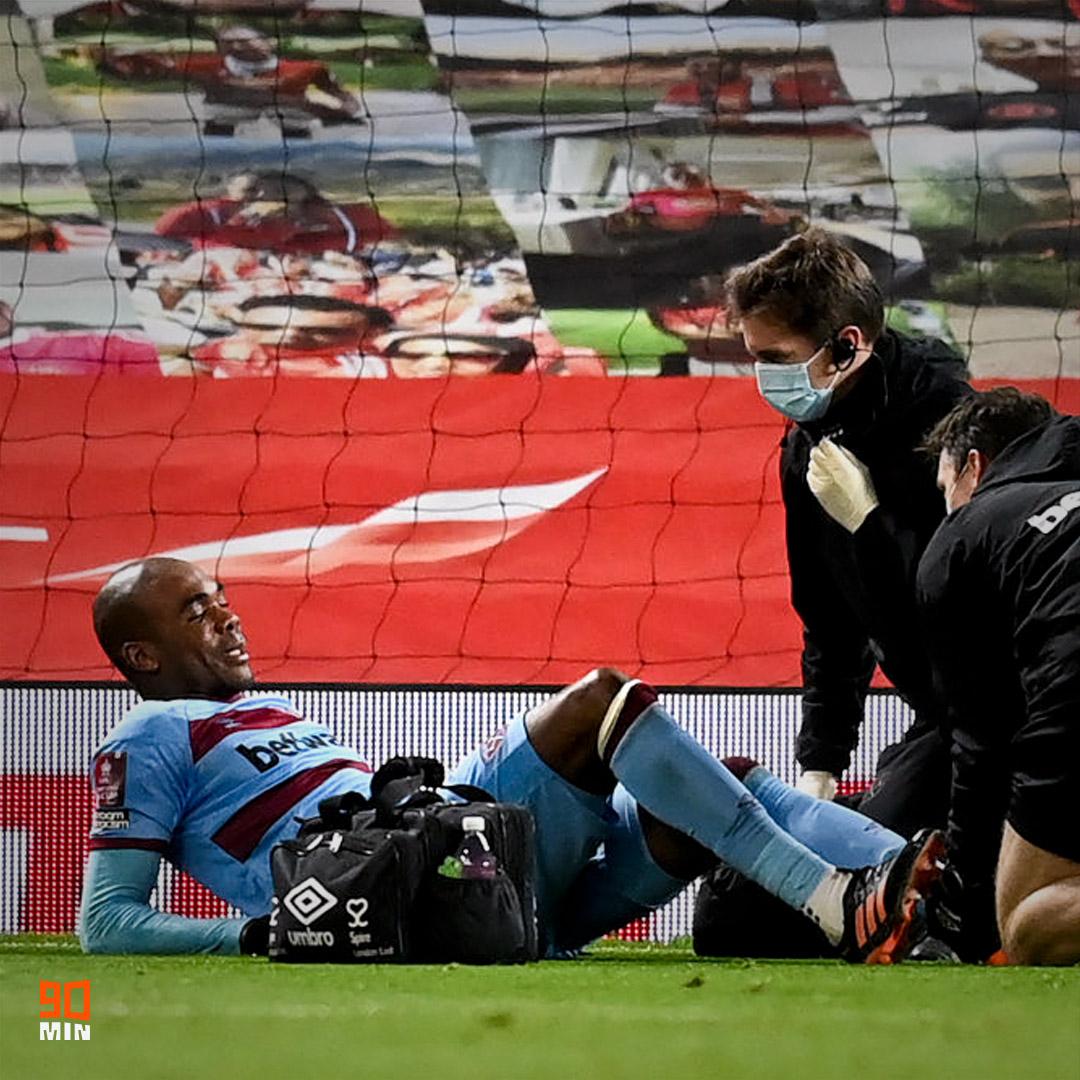 Angelo Ogbonna will miss the match against Sheffield United on Monday evening and early assessments are that he could be out of action for up to a month – or possibly longer.
The brilliantly performing central defender left the action against Manchester United on Tuesday evening after sustaining an ankle injury.
And we understand that following an MRI scan yesterday the early signs suggest that h has a problem which will see him on the sidelines for the month or more.
Andriy Yarmolenko – meanwhile – could be out for the remainder of the season after suffering a knee injury.
However, there is no conformation that Fabian Balbuena is in trouble after reports that he had felt a niggle ahead of the fifth round FA Cup tie.
Issa Diop, meanwhile, is reported to be suffering no after effects from his concussion check other than a bump on his head and will be available.