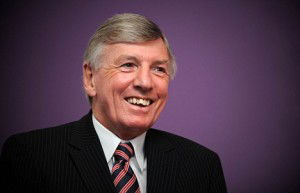 Martin Peters has clearly not been listening to Sam Allardyce who insists we shouldn't be dreaming of a Champions League place.
World cup winning Hammer Peters – discussing the team – said: "They have been great this year. Sam Allardyce has done well. He's bought players and done really well. They are doing the right things and winning.
They are really good to watch and knocking the ball around nicely. I can see them finishing in the top four if they carry on the way they are."
On today's game against Leicester. he told The Mirror he said: "I just hope they don't take it for granted and think they will win easily. They have a lot of tough games coming up and that will tell us a lot but they deserve to be fourth.
"Playing Champions League in the last season at U;pton Park would be a great way of saying goodbye to it."