---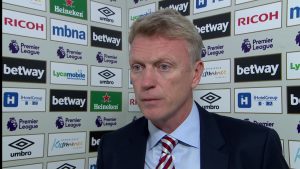 Former Manchester United player Adrian Janujaz has revealed why he believes David Moyes has struggled at Premier League level after playing for him at Sunderland.
And in so doing he seems to have identified all the issues that Javier Hernandez has struggled with at West Ham."
Moyes preceded his short Hammers spell as boss at Sunderland and led them to relegation. Among his signings was the 23 year old who has now spilled the beans on his tactical approach at the Stadium of Light.
The Belgian international blamed his philosophy of playing long balls and hoping something would happen in the final third. Instead the Black Cats managed 29 goals from 38 games
He said: "It seemed to me my best choice was to stay in England with David Moyes with whom I had made progress at Manchester United.
"However. it was a frustrating period (sigh). The philosophy at Sunderland was one of long balls and then try something. But it doesn't work for me, Sunderland and it didn't fit together – good analysts will have seen that too.
"I have to make the difference in the last 30 metres not running behind long balls."