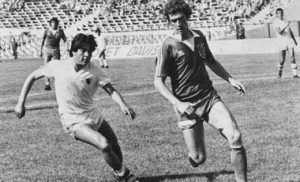 (1) In his playing days Pellegrini was a genuine one-club man, spending his entire career playing as a defender for Universidad de Chile between 1973 and 1986. Pellegrini's decision to retire from playing football came after he tried to clear a high ball inside his own box, but was out-jumped by a 17-year-old player from the opposing team who in turn scored. The 17-year-old 'boy' was none other than eventual Chilean football legend and long-term Real Madrid and Inter Milan striker Ivan Zamorano. Pellegrini admitted later on that if he knew how good Zamora would become, he may have stayed in the game a couple more years.
(2) After ending his playing days, the Chilean achieved a degree in Civil Engineering at the Pontifical Catholic University of Chile in 1979. Pellegrini's academic success led to him being nicknamed 'the Engineer'. In 1985 Pellegrini turned to his degree to try to help his country with a reconstruction project after an earthquake.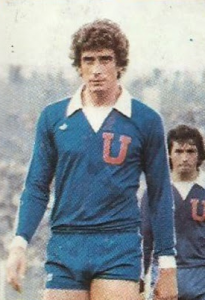 (3) When asked to define his style as a coach during his Villarreal days, Pellegrini said: "My teams always treat the ball as the priority, with plenty of mobility, blending South American football with European. My philosophy is based on having players with a good technical ability. Efficient and creative. My teams think more about building than destroying, and I don't like those who prioritise destruction through constant man-marking and fouling. It bores me, I'd never go to see that kind of football."
(4) Pellegrini married Carola Pucci also from Chile in 1988, together they have three adult sons Nicolas, Juan Ignacio and Manuel. In 2013 in a candid interview with the Chilean broadcaster, La Fábrica, he admitted to a pact with his wife that has meant him spending years apart from his family to focus on football while they remain rooted in Chile. Pellegrini returns to Chile when the fixture list allows, he admits to throwing himself into work and banishing home comforts to avoid homesickness and the sense of separation from his family.
(5) Mourinho succeeded Pellegrini at Madrid after the latter had been sacked and joined Malaga and provoked a feud which has continued since 2011.  It started when Mourinho said: "The same thing won't happen with me as happened with Pellegrini because if Real Madrid sack me, I will not go to Malaga, I will go to a big club in England or Italy." Pellegrini beat Chelsea's Mourinho to the Premier League title in the 2013/14 season. "When he wins, Mourinho wants to take all the credit. I don't do that. When I won the Premier League, I didn't open my mouth," said Pellegrini.