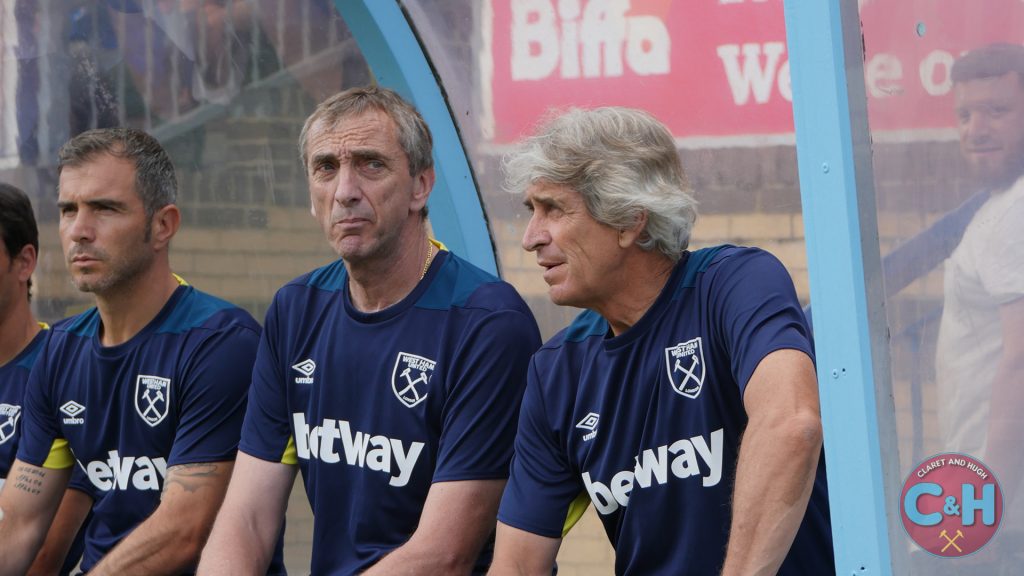 Manuel Pellegrini  is delighted with the squad's attitude following the conclusion of their pre-season programme ahead of Liverpool next weekend.
Speaking after last night's victory over Angers SCO, he said: "The players that have come in with our new project, both the new signings and the players who were here before, feel that the club is doing things well."
Speaking to the official site he added: "I think that all of them know that they cannot repeat the season that they did last year in the Premier League, because this is not a team that should be fighting against relegation.
"When you put together the work, the ambition and the fact we have changed a lot of things, we hope that we can make a good season."
Of last night's game he explained that he was pleased in such testing heat they had come to terms with a changed system – 4-4-2.
He said: "They were difficult conditions as it was very hot, but I think the players played a serious game. Chicharito scored and it's difficult to ask him for more at this moment because he just worked for one week.
"A lot of players who played on Friday were also coming back from injuries like Felipe Anderson, Michail Antonio and Jack Wilshere, who played some good minutes and we are trying to manage their work. There were a lot of reasons why I thought that was a good game.
"In every game we have played in pre-season, I think we have improved a little bit more, except the game against Ipswich when we did not play with a high enough tempo. In all the other games, I think the team improved.
"We worked and changed to a different system against Angers and the players adapted without any problem, so I am happy with the pre-season. The players are happy, so it was a good pre-season.
"We worked hard, but now we must try to use this last week to see all the details and start the Premier League as best as we can."