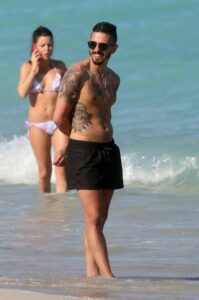 Premier League clubs face another challenge to complete the season under Project Restart in resolving player contract causes which currently say all players must take their holidays by June 30th.
The standard contract clause stipulates that players should get five weeks off each year and that clubs 'must not unreasonably withhold a request from a player to take three consecutive weeks', which are typically taken in May and June.
It means that clubs will have to reach a compromise by amending contracts with players if they want to resume the season in mid-June and complete it by the end of July.
The situation is further complicated when European football competitions are re-started in August and when the next Premier League season will start.
Players are legally obliged to their holidays like anyone else and the PFA wants to ensure a fair compromise is reached to ensure their members are not worst off because of a crowded fixture list.