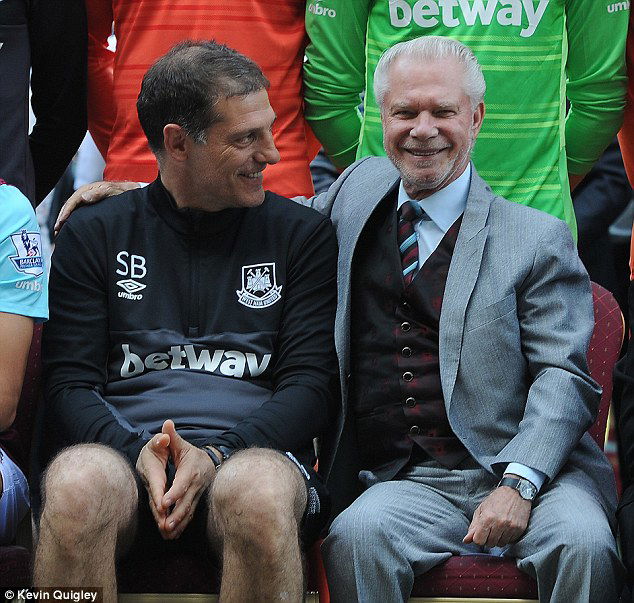 Wherever you stand in the Slaven Bilic debate there can be no discussion at all about the man's class and ability to manage the best and worst of times!
The most famous Rudyard Kipling quote of them all came to mind as I listened to him brush off the sacking rumours in his morning press conference with body language to match his words – he's simply not listening to any of it and caring even less that it's being said.
That Kipling quote seems extraordinarily apt:
"If you can meet with triumph and disaster and treat those two imposters both the same…yours is the earth and everything in it."
Slav's approach and reaction to it all shows why he still carries the majoritity of fans with him as he bids to sort things out. It is clear that he is carried along on a tide of goodwill first and foremost because he's a quality of human being.
Now before anyone even starts to suggest I'm saying that enough, I'M NOT. I have been very critical of some of the signings and the tactics he has employed in various games.
But I also agree with the view that given the board has often made it clear there is a collective approach to summer and winter transfers they have to take as much responsibility as him for this half disastrous campaign.
And instead of talking about "vital" games and "Slaven and the players having a good think  about things" after the Bournemouth defeat I would have preferred a private chat between the board and manager.
That sort of chat can only create more pressure and that Slav remains remains  equable  and tolerant in the face of it is the mark of a classy individual.
There's been so much talk of what will be seen as an acceptable finishing position and that has been set against the Bilic designed season of 2015-16 which thrilled us all to bits.
Everybody knew how hard this season was going to be – made doubly difficult by the shocking signings – so unless the man leads us to relegation, which is entirely, unlikely I personally believe given everything he's suffered this season the guy has earned the final year on his contract.
COYI