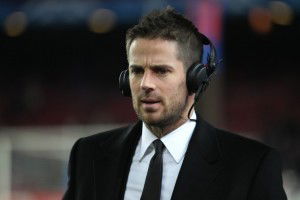 Jamie Redknapp reckons we ain't seen nothing yet as one by one players withdraw from training as a result of the health scenario across the nation.
The Sky pundit  believes there will be many more who will decide to take the safe option and refuse to put theselves on the line.
Troy Deeney and N'Golo Kante are the only two players staying away from their clubs out of choice but the son of 'arry Boy doesn't believe they will be the last by a distance.
Speaking on the The Football Show he said believes that their absences will create an unfair Premier League competition and thinks this could begin to affect the integrity of the domestic top flight – the very thing the League boss claim they are determined to protect.
He said: "I've spoken to managers, there's a lot more to come out that just don't feel right about it." That's going to be a major problem. If you've got a squad of 22, 23 players and six or seven are not comfortable, they think they're putting their families at risk, how is that a fair competition? It becomes a real Premier League problem.
"Some managers have come out now and said it's going to be a fair situation no matter what happens, but if you're going to lose three or four players, and Troy Deeney's the captain of Watford, that's not a fair competition.
"I do think it's going to get harder and harder, I think you're going to see more players coming out and saying they're not sure about playing, they're not sure about what's going on. So you've just got to take each incident in isolation."
"It's so difficult for players right now," he said, "a lot of them are keen to come and get started, but there will be others like N'Golo Kante who are nervous, and are looking at underlying health problems, and believe if they come back and give the virus to someone, how would they feel about that going forward
"Players now have more of an understanding, more of a voice, they have agents who can help them in this situation, and it's a lot easier for players in a situation like this to say they don't feel right."
ClaretandHugh says: None of this will come as a huge surprise to most. CandH – accompanied by many forum members – have been saying the same for a couple of weeks. The players simply aren't and haven't been considered in a any of the restart  maneuverings and it looks set to come back and bite the League bosses where it hurts. We do believe that one way or another the League will restart rightly or wrongly but all our sympathies are with the players who have been put in an utterly impossible position. There is little question we are entering a period of football which has little or no relationship to how the season started and is being played under different roles by worried and anxious players. It's a false end to the season.