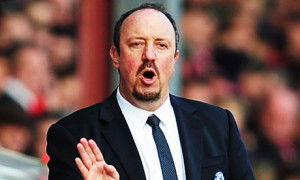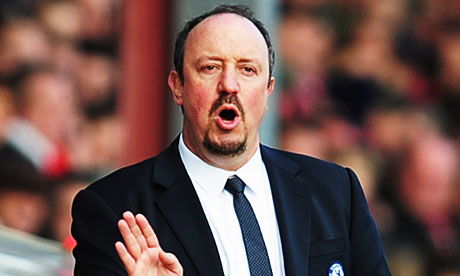 Rafa Benitez has announced that he will leave Napoli at the end of the season after two years in charge.
Madrid-born Benitez spoke in a press conference today alongside Napoli president Aurelio De Laurentiis, and saying: 'My contract with Napoli was a two-year deal. A contract that will end on Sunday after the game against Lazio. "
'I want to thank the club, its president and the fans for what you have done for me.I want to say goodbye to this club and I want to end my cycle here with a victory and a place in the qualifying round of the Champions League.'
'The first thing is the distance from my family, a few weeks ago I spoke to my wife to try to convince her, but then I told Aurelio that it would not have been an easy task, He had to look ahead and so did I, we will try to win until the end.'
Benitez, who began his coaching career with Real Madrid's B team, has been away from Spain since 2004, when he left Valencia to take the helm at Liverpool. He is odds on favourite to take charge of Real Madrid.