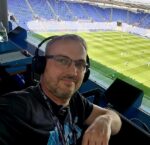 By Gonzo
Saturday really couldn't have gone any better for our beloved Hammers, with West Ham's thumping victory and other Premier League results going in our favour.
It was in stark contrast to the previous week which saw The Hammers capitulate to Tottenham, and most of our relegation rivals pick up valuable points.
I had started to believe that relegation had become a four horse race with ourselves, Southampton, Bournemouth and Leeds fighting it out as the lone survivor. However the 4-0 thrashing of Forest has dragged others back into the fold and created a huge swing in goal difference.
I'd pretty much written off our chances of catching Wolves and Leicester. They'd both picked up points recently and appeared to be playing with confidence but now we're right behind them.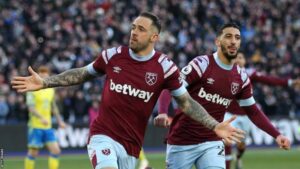 The biggest loser of the weekend seems to be Everton. Sean Dyche enjoyed an immediate new manager bounce with a win against rampant Arsenal. But yesterdays 2-0 home loss against Aston Villa has seen them slip into the bottom three.
They find themselves away to Arsenal on Wednesday, but then have a crucial game against Nottingham Forest next weekend.
The Danny Ings inspired win has given West Ham a real chance of survival, it's given fans and players alike a boost. But the impact it's had on our rivals should not be discounted. Witnessing a previously condemned team win 4-0 will have everyone looking nervously over their shoulders at The Hammers.