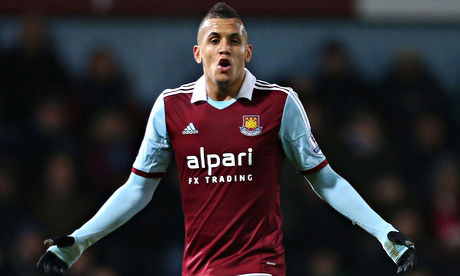 That Ravel Morrison should take a picture of himself and post it on Instagram on his return to Upton Park showing his track suit bottoms accompanied by the single word "gym" showed that nothing much has changed.
We've become used to the boy posting pictures of himself in Chelsea and Arsenal shirts and the like over the past couple of years along with a number of enigmatic Tweets.
My first thought when seeing the latest pic was: "Why?" After everything that's gone off in his life why would he be posting on social media at a time when his sole focus should surely have been on life at the club given the current circumstances.
We've  seen Ravel score truly stupendous goals and produce a level of performance which brought him to the attention of England under-21 manager Gareth Southgate before being shipped out to Queens Park Rangers and later Cardiff City.
His talent and skill factor is unique. He's a player the like of which at his best, we probably haven't seen in this country since the days of Gazza.
But along the way  there have also been court appearances with the main hearing due for January 26. The questions he faces in Crown Court  may be easier to answer than those regarding his future  football career which looks certain to be away from Upton Park.
After being managed by three of the country's most experienced bosses – Sir Alex Ferguson, Sam Allardyce and Harry Redknapp – the obvious question now is where on earth next?
It's  a tragedy. Players like Ravel come along only two or three times in a lifetime and he could have – still might if he can truly get his thing together  – a big career.
Ravel is a young man with a troubled past who somehow has to find his way into a future.
I, for one, hope and pray the boy finds his way forward for if not we will witness one of the saddest stories of the modern game.
One thing I know for sure is that West Ham United has given him every chance to find himself at the Boleyn. He has received more arms around the shoulder than can be counted.
Now a decision is about to be made and  whatever the outcome the boy can have no complaints over the decisions taken after being given every opportunity to find himself.
The only one West Ham may regret not taking was the offer from Fulham when it was allegedly on the table. In nevery respect they have managed a hugely difficult situation as well as anyone could have expected.