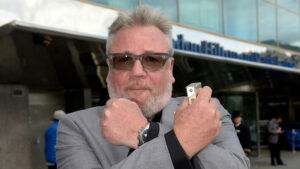 West Ham United's Any Old Irons podcasts speaks to celebrity claret and blue supporter, actor Ray Winstone.
Due to the current lockdown, Hammers legend Tony Cottee lead the conversation on their behalf.
Tony commented: "Knowing all about the Foundation and the Any Old Irons scheme, it was a pleasure to be able to help them with their podcast. They've achieved a great deal by delivering these episodes and to have the guests that they've had just shows how far-reaching the support is. Ray is a fantastic guy and we had a great time recording this!"
Any Old Irons member Iris Borroughs, 86, recently overcame Covid-19 following a stay in Newham Hospital and whilst discussing the fantastic news of her recovery, Ray said: "A lot of the news you hear, it doesn't get you in the right frame of mind, you know, but I will say this, if an organisation has come to the front when it was needed the NHS has gone way above what it's there to be doing really in a way.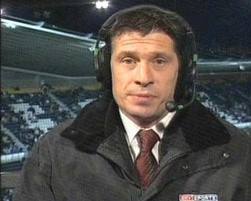 "Under extreme pressure, under extreme adversity, they're brave people, because let's face it they're dealing with a virus that no-one knows anything about, we haven't got an antidote for and they're going in and putting their own lives at risk to save our lives, to save our family lives, to save people's lives like Iris.
"You know in the New Year's Honours list I don't want to see the normal run of the mill honours going to the people it normally goes to, I want to see honours for people in the NHS, in the fire service and in the police that are going to be getting honours because if anyone deserves it, Victoria Crosses and all that, it's this bunch of people." 
The Any Old Irons scheme which is run by the West Ham United Foundation and aimed at Over-60's, was started in a bid to tackle social isolation and has grown from strength to strength, with more than 300 members take part in cohorts across east London and Essex in the last three years.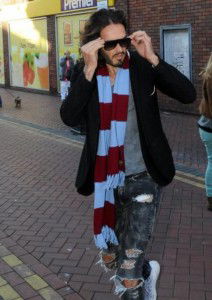 Participants attend a five-week programme consisting of sport and social events as well as technology support and workshops. During this lockdown period, although activity hasn't been able to continue as normal, there has been ongoing support through a variety of methods, such as: a letter of encouragement from Mark Noble, peer-to-peer phone calls, surprise calls to members from Declan Rice and David Moyes, Hammers at Home interaction, print and email newsletters and a Facebook group with activities such as Bingo, player Q&A's, watch parties and messages of support.
The Any Old Irons are also pleased to share that although this marks the last episode in a five-episode first series, they will be delivering a bonus episode featuring a guest who runs in good company with Ray; comedian, actor, author, thought-leader and passionate activist for mental health and drug rehabilitation, Russell Brand.
When asked about the impact the podcast has had on the group, Any Old Irons participant and Committee Chairman Don Adams said: "When Any Old Irons were first approached about taking part in a series of Podcasts there were mixed feelings, some were excited, others not too sure what a Podcast was. The six recordings in both large and small groups has meant that as many of our members as possible have been able to enjoy the experience of meeting some fantastic guests and taking an active part in the Q&A sessions. Some of our members took the role of being presenters and more than rose to the occasion becoming celebrities in their own right. Whether it was taking part, sending in questions or just listening to it, each issue has given everyone a lot of enjoyment.
"We have also had a lot of complimentary comments from our families and friends about how impressed they were with the series. As Chairman of the Any Old Irons group I would like to thank on their behalf everyone at the Foundation, the production company Pretty Fire and especially the guests for all of their support with this series." 
To listen to the podcast, search Any Old Irons on iTunes, Spotify or SoundCloud on listen below.