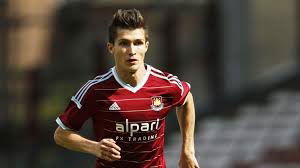 According to a website dedicated to West Ham youth whufcyouth.wordpress.com many of today's Academy youth players released by the club have new clubs lined up.
Taylor Tombides looks like he is set to join Hull City, Danny Potts has joined Luton Town,  Sean Maguire has been linked with a move Accrington Stanley, Jerry Amoo is training with Reading and Kieran Bailey has joined Colchester.
Head of Player Development, Terry Westley continues to clear out the Academy built by Tony Carr and Nick Haycock. Westley took over the Academy last Summer with Steve Potts now in place as the Under 21 manager. It is understood Westley has been tasked by the board with getting a return on the £4m plus investment made into the Academy every year.