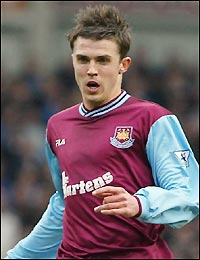 By Simon Leyland
There's some very interesting news coming out of The Times.
They are not known for hyperbole and claim that t ex Iron, Michael Carrick is in contention for the role in the hot seat at the London Stadium if/when West Ham do decide to sack Moyes.
So far he has won 16 of his first 23 games in charge of Middlesbrough.
Somewhat bizarrely they also claim that the beleaguered one tried to sign Carrick from West Ham back in 2004 during his time in charge of Everton.
The 41-year-old is one of the most promising young managers in England after guiding his Middlesbrough side to third, seven points off an automatic promotion spot, despite taking over when they were just a point above the relegation zone.
However, making that decision now, when his Middlesbrough side could be going up whilst we are going down, would be difficult to say the least.
It may also be that the Hammers will be looking for someone a lot more experienced.