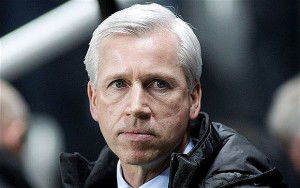 West Ham go into action against a West Brom team tomorrow (Tues) that can probably consider themselves very fortunate to have taken a point against Arsenal at the Hawthorns yesterday (Sun).
The Hammers  have had a week's break since the Bournemouth game and will be entirely rested for a game which is of critical importance.
It gives them a big advantage over West Brom hopefully who came through a bruising encounter with Arsenal yesterday grabbing a point via a very fortunate penalty award.
Michail Antonio will miss the game for the Hammers but Mark Noble may be available as the team again look to escape the bottom three.
Meanwhile Baggies and former Hammers boss Alan Pardew – despite being pleased with his team's display – admits it's tough keeping negative thoughts at bay.
He said afterwards:  "We have two days before we go to West Ham. I've got to turn this team around and mentally it's a battle because I think it's easier to tell yourself 'I can't do it'."