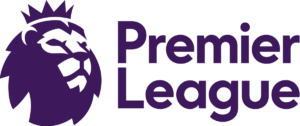 What went well?
West Ham's season, once safety was finally secured, has revolved around their European performance. If we win in Prague next week, and if we had only stayed up on goal difference it would still be remembered as a good season.
West Ham became dependable in their must-win matches to ward off the vague threat of relegation – they beat Bournemouth and Forest 4-0 in fixtures that felt like six-pointers at the time.
Their home form against the teams around them was faultless bar the 2-0 defeat to Leicester – Wolves, Bournemouth, Forest, Everton, Leeds and Southampton all beaten and one goal conceded. Do that and you won't go down, however poor your away form.
Despite the issues in the final third (more on that shortly), West Ham did create chances, even if they often had to take shots from range and with a low xG value. Only the Big Six plus the top six overachievers – Brighton and Newcastle – averaged more shot-creating actions per game and, as a result, only eight teams took more shots.
West Ham were at their best when they were able to get the two wide players (notably Jarrod Bowen on the right) on the ball high up the pitch to stretch the pitch wide. That allowed Declan Rice, comfortably our best player this season, to move forward into space created centrally.
Finally, West Ham might well have been relegated were they not so efficient when taking the lead. They held at least a one-goal lead in only 17 games this season, the same number as Leeds and fewer than Leicester. Those two clubs won 16 of a combined 35 matches in those circumstances. West Ham held on to win in 11 of their 17 games.