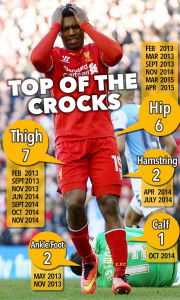 'West Ham United are ready to make a £18m offer for Liverpool striker Daniel Sturridge as Jurgen Klopp looks to cash in on the player' says the Brentwood Gazette with a straight face. The Daily Star and Daily Express took the rumour seriously and reprinted it for their readers this evening to an uproar on social media.
Back on planet earth, we are seeing a humorous pattern emerge with our friends over at the Brentwood Gazette with some stories worthy of yesteryear Sunday Sport newspaper headlines like 'World War Two Bomber found on moon'
In addition to Daniel Sturridge, the Gazette have linked us to a £15 million bid for Swiss striking sensation Josip Drmic and a return for Carlos Tevez from Boca Juniors.
Last week the Gazette ran articles saying 'West Ham are ready to make a move for Milan striker Mario Balotelli'  and that West Ham has fallen behind Watford and Crystal Palace in the race to sign former Spurs and Arsenal striker Emmanuel Adebayor.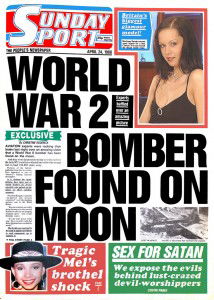 Look out for their next story  in the next few days that Neymar will be joining West Ham in the summer after a failed attempt by the Hammers in 2010.
Some of this stuff is comic genius, just a shame some of our tabloid friends didn't get the joke and reprinted it seriously.
Maybe the Brentwood Gazette mystery journalist behind these stories should be working for the Sunday Sport which is under David Sullivan's ownership again.