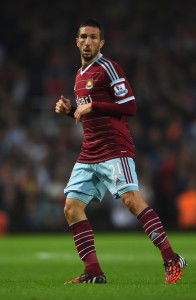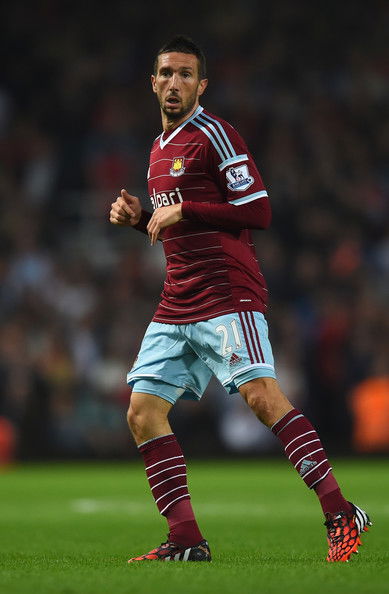 I remember laughing out loud when I was told by a Boleyn big hitter a few weeks ago: "Don't worry about our finishing position – we have an easy run in and will end up in the top eight!"
I guess if we consider games against relegation threatened teams such as Leicester  City, QPR and Aston Villa ( all away) , Manchester City (away) and an end of season game at Newcastle as easy then all will be well.
Stoke City, Burnley and Everton at home aren't the easiest either with the Clarets in particular fighting hard in every game to secure their Premier League future.
But there we are, it's all in the eyes of the beholder although personally I can't see any genuine gimmees on our run-in  although I find it hard to believe that QPR won't be beaten and anything other that a win on Saturday would be hard to take.
Morgan Amalfitano – like most players before games – says the right things but we know all about words and actions.
He says:"We have a lot of games against the teams below us, but that's not going to be easy. You have to be focused and we will be against Leicester."
"We've had a week's rest due to the international break and hopefully we will be able to follow the last game and build on the win we had against Sunderland at home, because we need that.
"Maybe it is not good to have that break straight away after a win, but we will see. The rest could do us good."
As he says: "We'll see" but after the mid-season slump the fans deserve a big finish. Let's hope  it really is about the action this time and not all those well rehearsed words.