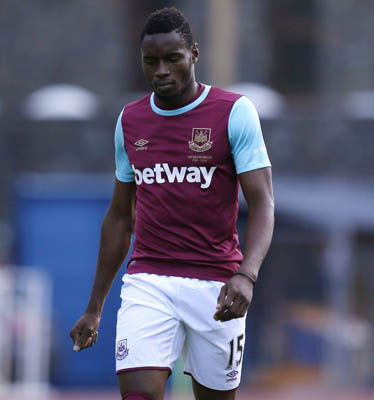 Diafra Sakho is going absolutely nowhere until the club have replaced him with that elusive striker.
David Sullivan has often declared no one will go until they are replaced and has done so again via the media this morning.
Despite interest from West Brom, Hamburg and Spanish side Sevilla the co chairman has made his position crystal clear: Sakho stays until the new front man is in the bag.
He said: " "He is not for sale until we get players in. Until we bring strikers in, we simply cannot let strikers go.
"James Tomkins was different because we had a surplus in the centre-half department. But until we get at least a couple of strikers we can't let any forward go."
West Ham are continuing to wait on a decision from AC Milan striker Carlos Bacca after agreeing a £26m fee with the Italian club.
Discussing his so far fruitless hunt for a striker Sullivan added: ""The problem is every striker you go for, there are 10 others clubs interested in him. So the player is just hanging about looking to get the best deal. I can't say I blame him."
Just ike Robbie Savage before him – when the Davids were in charge of Birmingham City  – Sakho will be told lump it or like it although it remains difficult to see how we will get our best from a guy in his present mood.