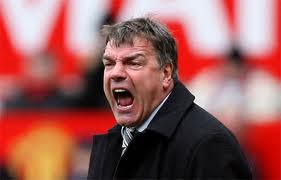 Sam Allardyce has spoken at length about his feelings on the outcome of the failed  appeal against Andy Carroll's sending off.
It was the first question asked at today's presser ahead of the match against Aston Villa and here's what the manager had to say.
"I think that my reaction was anger and injustice. The whole procedure, in terms of how we put our case together and what the vast swell of people felt, was unjust but unfortunately for me the panel has not seen it as they should have seen it.
"It's easy to hide behind the regulations or what the law says but that's an easy way out for me. Referees often say it's 'Technically this or that' and it really does grind on you when they use the technical term or to the letter of the law.
"In this case we felt that they were looking at it from one thing only, was it an obvious mistake.
"We based the whole of our procedure on was it an obvious mistake and I'm 100% certain it was an obvious mistake.
"Howard Webb should have given a free-kick for the foul on Andy Carroll by Chico Flores. At that stage the whistle should blow and there is no incident. That for me is an obvious mistake."
And on the possibility of big Andy not appearing in the game, he said: "
I have Carlton Cole who's our leading goalscorer in the Premier League this season. He's done a really good job this season since we got him back to match fitness.
"They've got to step-up to the plate. Marco's (Borriello) got a really good track record in Italy, but of course is somewhat untried in this league.
He's going to have to go in there and hopefully show us the sort of ability and form he showed in Italy.
"We've got replacements but at the end of the day we all know Andy Carroll is our major asset. He's our major signing, our biggest investment and that makes him one of our biggest players.
"We all have to overcome adversity and I hope the players are angry, as I am, and I hope they take that anger out in a positive manner against Aston Villa.
"I hope they prove that we can still win a game of football without Andy."