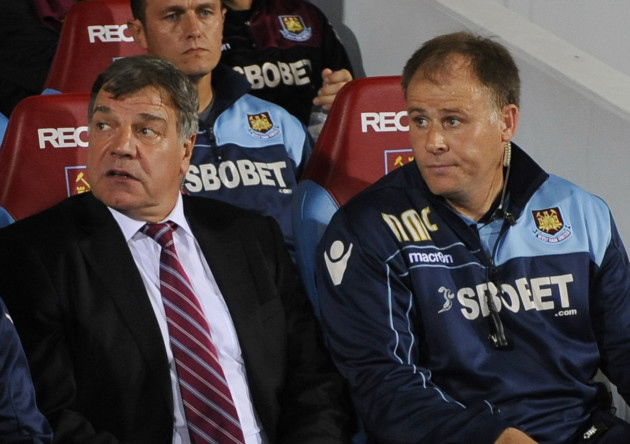 Sam Allardyce's disappearing act continued this morning after he missed the Saturday press conference following the 3-0 defeat by Arsenal.
The assistant boss Neil McDonald was back on duty with a 'Macca on Monday' column on the club website – a duty normally taken on by the the manager.
It's one of those with which the conspiracy theorists can have some fun particularly as McDonald had explained that Sam was missing on Saturday evening because he was angry and picking the team up after the Arsenal defeat.
Whether he's still upset or the lads are still feeling sorry for themselves and need him around is a vexed question!!!!
We have no doubt Mr Allardyce will emerge sometime soon but that he should go missing at a time when his future is under the fiercest possible spotlight raises its own questions.
Meanwhile, the Irons Number 2 was left to recite a script we have heard from his boss on numerous occasions.
He said: "Our progression is trying to get into the top eight if we possibly can. At the start of the season it was top ten and with the points we started off with it was realistic to set the target a little bit higher.
"We just fell short over the last four or five games against the top teams in the league. Hopefully we can pick up a few points now and believe in ourselves as we have done against the top teams.
"We've been finished off sometimes and let a couple of goals in so we need to be smarter in how we manage the rest of the games."
He added that the manager is happy with certain aspects of the game and unhappy with others. We have had some really good performances but we just haven't had the results and we have just got to marry that up now in the next six games now to try to push us back up the table.
"They are all difficult games in the Premier League but we feel as though we've got a good chance of putting more points on the board and pushing up that table towards the target that we set."