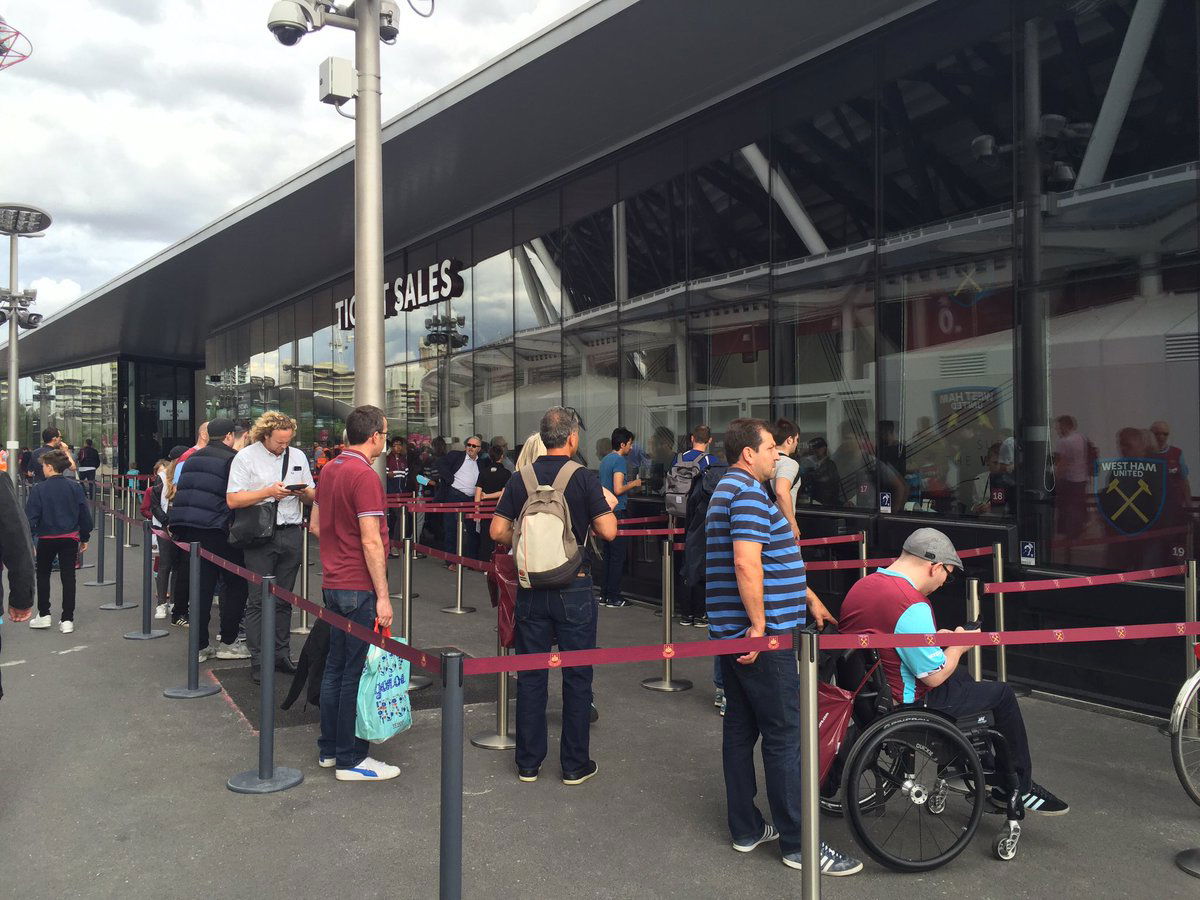 The West Ham season ticket waiting list appears to have virtually vanished with supporters saying they have been offered season tickets after recently joining the list.
The list grew to 55,000 waiting for a season ticket but many of these were historic, dating back to the stadium move in 2016.
Around two years ago, West Ham's marketing department decided to purge supporters who had shown no interest in actually purchasing a season ticket and refreshed the list each season. Those who don't register their preferences are removed from the list each year.
Since then the club has not revealed numbers although they appeared to quickly replace any season ticket holders that did not renew each season.
This season there are an additional 2,500 seats available in addition to around 1,500 who decided not to renew.
Previous season ticket holders have also been given an opportunity to buy a season ticket again.
Supporters on the priority list received an email saying: "You have now reached the top of the priority list and 9.30 am on Friday 1st July you'll have the chance to select your seat, Tickets will be sold on a first-come, first-served basis. You'll be able to browse the stadium map to find the perfect seat for you"
The club has emailed former season ticket holders saying "On Thursday 30 June at 12.30pm, you will have an exclusive window giving you priority access to purchase a Season Ticket again. The process is simple. Just log in to your West Ham United ticket account on 30 June, and you will have access to buy one of the seats available in the stadium, or call us then on 0330 030 1966."
"We'd love to welcome you back to London Stadium in 2022/23, to continue cheering the boys on as you always have.   This is massive. This is your time to come back."