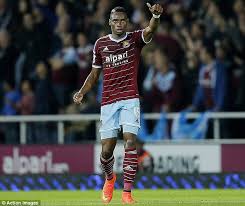 West Ham will be sending medical staff to the African Nations Cup to look after any injury needs of Cheik Kouyate, Diafra Sakho and Alex Song.
The injury whilst on international duty which has seen Sakho miss games against Everton and Newcastle has focused minds inside the club very sharply.
Manager Sam Allardyce has indicated that he wants the club's medics to accompany the African players should they be selected for the tournament.
But he added: "If I had my choice I would like to do it, but I don't think we have enough staff to cover the African Nations and our needs during a hectic period back here in January."
However, Claret and Hugh has learned the club are determined that there is no re-occurrence of the situation that has left them without their major goalscorer of the season.
A well placed source said: "The club are looking at the situation and it's relatively simple to solve – they go out and hire quality people to do the job for four weeks or so.
"We can't have any players at risk over the duration of international duty – these are massive assetts. There can be no repetitions."