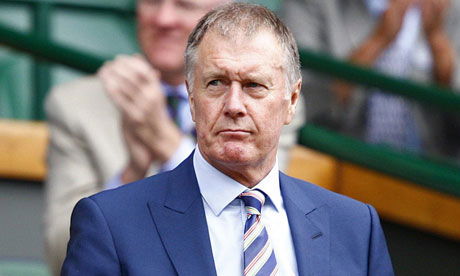 Sir Geoff Hurst believes the London Stadium has now turned into West Ham's true home.
And he makes the long held point by many that results determine the mood of fans on how they feel about the stadium rather than perhaps the sentiment attached to Upton Park.
And in fairness nobody can have much more attachment to the Boleyn than one of the club's biggest icons.
The stadium certainly appears to have become less of an issue over recent months as the team pushed on with a brand of football more associated with the club under an attack minded coach.
And Sir Geoff is certain that as that continues and the results improve that is bound to continue (not to mention the youngsters who will grow up in the new atmosphere.)
The out of court settlement with the owners settled much of the friction existing between club and owners which has undoubtedly helped calm the views of many.
And asked whether the London Stadium is turning into West Ham's true home now, Hurst – speaking exclusively to Starsport: "Yes it is . There's been a lot of hiccups the last three years, the way the move has been conducted.
"I spoke to a few West Ham fans from time time who weren't happy with the ticket allocation and seats and all that stuff that was going on, so there was a lot of unrest.
"And of course on top of that it's not quite been the stadium as the team's struggled a bit.

"If we can get results and impress and improve this year, then I don't think people will be complaining too much about the stadium."

Hurst, explained he gets down for two games a season adding: "It's fantastic when there's 60,000 people there.
"The big issue from the start was we wouldn't be able to fill the stadium as there was 35,000 people at Upton Park, and we're filling it.

"So I think it's more the quality of the football and consistency that'll keep the fans happy.
"I think at lot of the aggravation when we were losing the odd game at home was connected to the fact the move itself wasn't handled particularly well. Once we start losing at home, the fans began to voice their criticism over the way the move was handled.

"But I think we've overcome that now, so I'm hopeful it will settle down, we'll have a good season, and I'm very hopeful we're pushing on under Pellegrini. 
"We signed Fornals, we should be knocking on the door for the seventh/eighth/ninth position, and that would be a major step forward.

"Unless you're going to spend £150m on two players, we aren't going to get top six." 
Sir Geoff Hurst was in Earls Barton to surprise Groundsman Tony Sanders, winner of a McDonald's Grassroots Football Award. McDonald's is committed to celebrating grassroots heroes around the country mcdonalds.co.uk/football