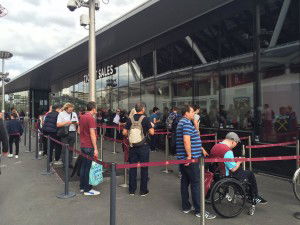 Over 31,000 West Ham season ticket holders have yet to renew at the London Stadium with just 35 days to go until the deadline.
West Ham claimed an 18% renewal rate on the first day of the renewal period in March and Claret and Hugh have been told that since then it has further increased to 40%  renewal rate which accounts for over 20,800 of the 52,000 holders.
Current season ticket holders have until 5pm on Wednesday 31 May 2017 to renew their seats at which point their seat will be offered to another supporter on the 55,000 strong waiting list.
We have been told that the 31,000 seats which have not renewed already have been allocated to a name in the waiting list which will be offered out after the June relocation period has ended. The club insists that they will be no extension of the renewal deadline and supporters will lose their seat unless they renew before the end of the May.